FASHION
Luli Sanchez
harvest textiles
Things started feeling a little official with the opening of our permanent retail space - Harvest Storeroom - when Sean Fennessy rocked up the other day with a whole lot of lenses and took some snaps of our new hand printed goodies to use for a feature on The Design Files. We are totally pumped about having our own retail nook which will feature all sorts of one-off and limited edition goodies - to begin with we will be stocking doonas, pillowcases, cushions, tote bags, utility bags, pin cushions, dresses, unitards, leggings, leotards, fabric by the metre... the list goes on. We will also be stocking all sorts of screen printing equipment for our students and any local printing enthusiasts including inks, squeegees, screens and clamps.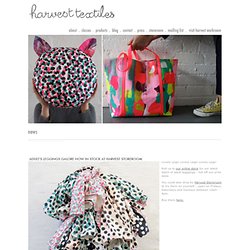 Well…another year has come and gone, and I feel as though I kept some of my resolution, kind of kept a few more and plain old broke a few other. But that has it is for many people, as long as you are trying, and changing you are succeeding in my book. Usually I hide little notes to remind me of those goals or little sayings I chant to myself every time I wake up or get in a situation. This year I have a lot of small resolutions like keeping my house, car, and kids tidy (yes, I have messy messy kids). Getting more organized and buy lots of bins so I can have a place for everything (I keep telling myself that there shouldn't be a "junk drawer" if there was a place for everything). I will take more everyday photos/videos of the boys and everyday life.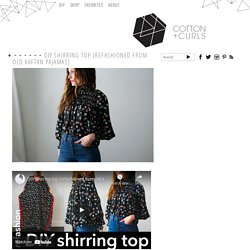 Fashion plays such a big role in our daily lives that it's hard to ignore. From expressing our personalities to making us feel more confident in our own skin, the right clothes can make all the difference. Ralph Pink clothes patterns are specifically designed to be as flattering as possible, helping to make the most of every figure.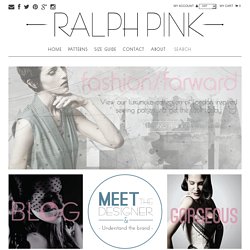 Ralph Pink Patterns
Basic Blocks | RalphPink.com
unnamed pearl
www.necchi.it/public/alpian/Manuale_209.pdf
Free Beginner's Market Tote Sew Tutorial!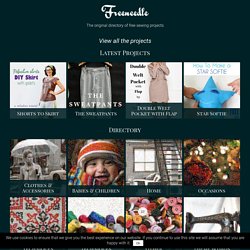 17 Free DIY Dress Form Projects Save money and make the perfect body form for your next sewing project! There's no doubt that a dress form is a useful piece of equipment for dress makers. Indeed, for some sewing projects a dress form or mannequin is an absolute must.
Ruby on Rails application could not be started
Friday, April 4, 2014 On the Street……Sixteenth St., New York Yes, it's still that cold in New York! I love how the b&w of the image places the focus on the texture of these two beautiful coats! (the people seem to be beautiful too) Thursday, April 3, 2014