POLYPOP
ITALIE - Le plastique de Bio-on, obtenu avec des sous-produits de canne à sucre ou de betterave sucrière, obtient la certification de biodégradabilité complète dans l'eau
Biomaterials - green & smart!
Ecoconception Biomimétisme
CloFentre - Fentre Scurit Enfants
Algorithmic body is an experimentation on growing processes in an architectural context. It aims on one hand to develop an abstract architectural algorithmic process where the initial generative principle is internal to the process itself, without having to rely on aspects of the program or the site. On the other hand tries to test that process with specific examples. Part I: Voronoi diargrams A voronoi diagram is a way of decomposition or subdivision of space based on an initial set of objects or points and operates in terms of proximity (for more information http://en.wikipedia.org/wiki/Voronoi). Voronoi diagrams, a major theme in computational geometry, have also countless applications from statistics to biology and urban planning.
Archive Algorithmic Body
http://82.224.29.178:5000/
TAXIS G7 - Commande en cours
Facebook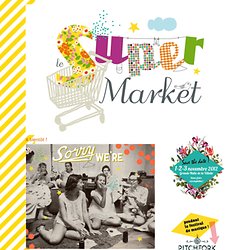 Le Super Market
Chère Laure, C'est vrai qu'on est souvent un peu longues à répondre, pardon… Vous ne le savez peut-être pas, mais nous sommes 4 à organiser le Super Market, et pour chacune il ne s'agit pas de l'activité principale (nous y reviendrons, un jour…) Nous y consacrons cependant beaucoup de temps, mais en donnant la priorité à l'urgent, c'est à dire d'abord à la sélection des exposants puis quand elle est faite, à l'organisation de l'événement en lui-même. Comment faisons nous la sélection ?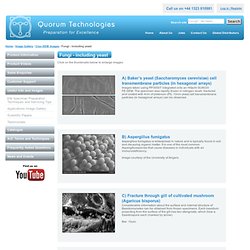 G) Penicillium chrysogenum Penicillium chrysogenum is a common fungus, mostly found in indoor environments, such as damp or waterdamaged buildings. It can also be found on salted food products.
Applications - Fungi
Saviez-vous qu'avec du CSS et un peu d'astuce, on peu créer de superbe effet de texte ? Un police façon matrix ou strié, ou en dégradé, ou encore abîmée… Ces effet sont possible sur n'importe quel texte normal, juste avec un peu de css ! C'est tous simple, il suffit de positionner une image avec des zones transparente par dessus un texte. Ce patron agira comme filtre et ne laissera voir qu'une parti du texte ce qui donnera un bel effet. Deviens: Tout d'abord, l'html normal.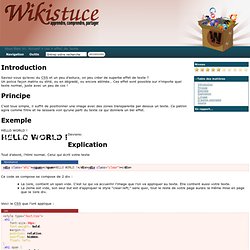 css - effet de texte
Maps API - API Key Signup
Available translations: Romanian, Russian, Russian (more natural?) Serbo-Croation What is Graphviz?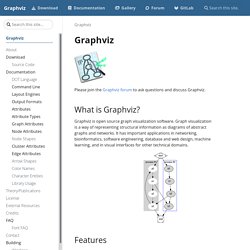 htaccess protection de son site par mot de passe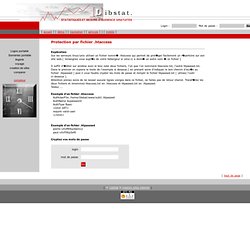 Protection par fichier .htaccess Explication Sur les serveurs linux/unix utiliser un fichier nomm .htaccess qui permet de protger facilement un rpertoire sur son site web.[ renseignez vous auprs de votre hebergeur si celui-ci a donn un autre nom ce fichier ] Il suffit d'diter sur window avec le bloc note deux fichiers, l'un que l'on nommera htaccess.txt, l'autre htpasswd.txt. Dans le premier on copiera le texte de l'exemple si dessous [ en prenant soins d'indiquer le bon chemin d'accs au fichier .htpasswd ] puis il vous faudra crypter les mots de passe et remplir le fichier htpasswd.txt [ utilisez l'outil ci-dessous ].
LE CODE JAVA: JAVASCRIPT ET HTML GRATUIT POUR WEBMASTER SUR L'INTERNET
Liste complte des balises metas Tags