Careers
Making LinkedIn Work for You - The Juggle
By Sue Shellenbarger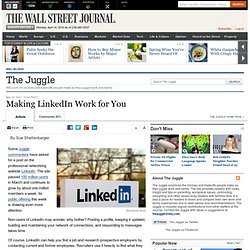 Face it: the job market sucks.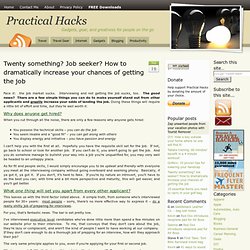 Fistful of Talent: 11 Helpful Sites for Job Seekers - US News & World Report
The Career Thought Leaders, a think tank for career industry leaders, recently released a career trends white paper that was the culmination of dozens of brainstorming meetings held across the world to identify and discuss trends and best practices in multiple areas of the job search. According to Wendy Enelow, executive director of Career Thought Leaders, "the findings of the Career Thought Leaders' first global brainstorming event even surpassed my expectations -- and that's not an easy thing to do! The depth and richness of content -- across a vast range of topics related to careers, employment, job search, social media, personal branding, resume writing, and the like -- was phenomenal!"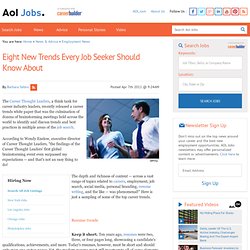 Eight New Trends Every Job Seeker Should Know About
Mental fear of the unknown is often what produces the physical symptoms of nervousness. In addition to preparing yourself physically, you also need to prepare yourself mentally.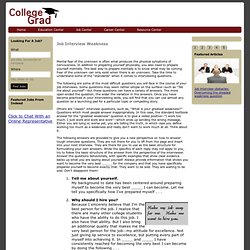 Job Interview Weakness
Companies that hire home workers
In my previous post , I discussed the challenges for shy (or introverted ) people in the job market. I offered some general advice, but in this post I'd like to highlight ten things you can do (or think about) that might give you the edge in the very situations you prefer to avoid.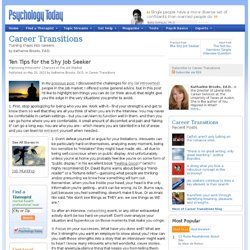 In many ways, moving ahead in our careers depends on our bosses: the people who can motivate us, advise us, challenge us, or — on the other hand — make our lives miserable. If you've never had a boss who made you miserable, consider yourself lucky. And if you want to wind up lucky in a new job, you need to know something about your would-be boss.