Research
Christopher McDougall Quotes (Author of Born to Run)
Never Miss A Word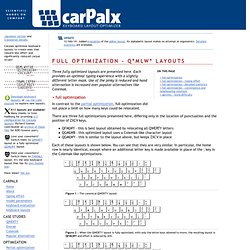 Carpalx - keyboard layout optimizer
Three fully optimized layouts are presented here. Each provides an optimial typing experience with a slightly different letter mask. Use of the pinky is reduced and hand alternation is increased over popular alternatives like Colemak. Full Optimization In contrast to the partial optimization, full optimization did not place a limit on how many keys could be relocated. There are three full optimizations presented here, differing only in the location of punctuation and the position of ZXCV keys.
Description The kingdom is under attack! Defend your realm against hordes of orcs, trolls, evil wizards and other nasty fiends; armed with a mighty arsenal of warriors and mages of your own! Fight on forests, mountains, and wastelands. Upgrade your towers with special powers, rain fire upon your enemies, summon additional troops, recruit elven warriors and face legendary monsters.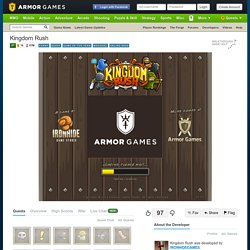 12 August 2013: All Six Mods Resign from HammockForums.net Dear HammockForums.net members, In October 2006, we started Hammock Forums to create the internet's most useful repository of hammock information on the internet, and to provide a peaceful sanctuary for hammock enthusiasts to discuss our shared interest. Through careful selection of moderators and by paying special attention to creativity, originality and respectful discourse, Hammock Forums grew into a unique community that many members proudly say is the best forum on the internet.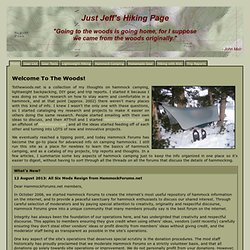 Just Jeff's Hammock Camping Page
Hello second trimester! We're now into our second trimester of our first pregnancy and it definitely feels like we've turned a corner. The Easter Bunny conundrum I have always talked to the kids about Father Christmas and the Tooth Fairy... but I have never mentioned the Easter Bunny. Transform yourself: week four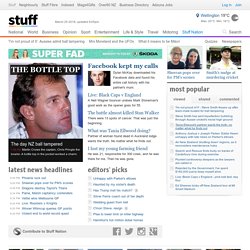 Pirhana Off-road Buggy Project
My Off Road Kart project - DIY Go Kart Forum
Railgun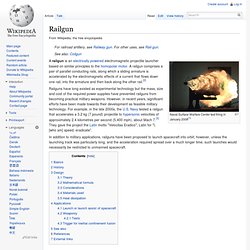 Naval Surface Warfare Center test firing in January 2008[1] A railgun is an electrically powered electromagnetic projectile launcher based on similar principles to the homopolar motor. A railgun comprises a pair of parallel conducting rails, along which a sliding armature is accelerated by the electromagnetic effects of a current that flows down one rail, into the armature and then back along the other rail.[2] Railguns have long existed as experimental technology but the mass, size and cost of the required power supplies have prevented railguns from becoming practical military weapons.