CLOTHES & ACCESSORIES
DIY of the Month: Braided T-shirt Bracelet. How To: Give your old t-shirts a second life.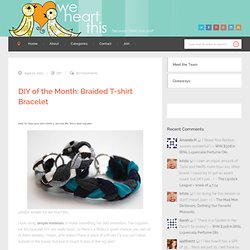 Sorry dust rag pile! Photos: kirsten for we heart this I love using simple materials to make something fun and innovative. Christian Louboutin Inspired DIY Glitter Pumps :: Groom Sold Separately :: Ultimate Wedding Planning Resource Connecting Brides and Wedding Pros. We love pumps (So sexy!).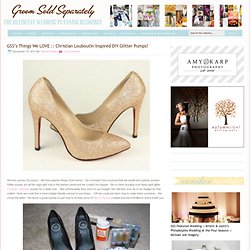 We love sparkly things (Ooh shiny!). So it shouldn't be a surprise that we would love sparkly pumps! Re-purposing: Tshirts into 5-strand-braided-headbands. I was walking through Target a few weeks ago and noticed this little knit fabric headband that was not just braided together…….but woven.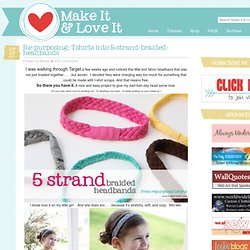 I decided they were charging way too much for something that could be made with t-shirt scraps. And that means free. BurdaStyle Scrap Fabric Projects. How to Make a Fabric Bow | Tutorial. To wear...
---