Crafts
-ResinObsession Drying Mat -Mold #411 or #412 -Silver Beads, Washers -Elastic String
Resin Obsession - SteamPunk Bracelet using Mold 411, Toobies, and SuperClear Resin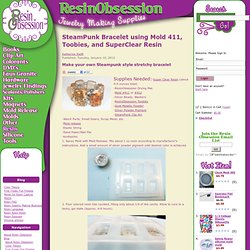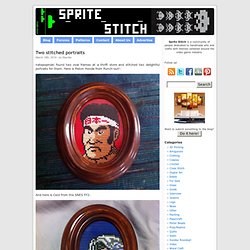 Sprite Stitch — A video game inspired craft weblog
Two stitched portraits March 19th, 2014 - by Starrley natepopinski found two oval frames at a thrift store and stitched two delightful portraits for them. Here is Piston Honda from Punch-out!
TetraBox Light by Ed Chew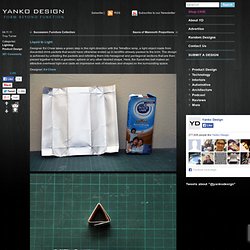 Liquid to Light Designer Ed Chew takes a green step in the right direction with the TetraBox lamp, a light object made from discarded drink packets that would have otherwise ended up in landfills already packed to the brim. The design is achieved by unfolding the packets and refolding them into hexagonal and pentagonal sections that are then pieced together to form a geodesic sphere or any other desired shape. Here, the Epcot-like ball makes an attractive overhead light and casts an impressive web of shadows and shapes on the surrounding space.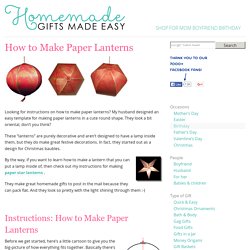 How to Make Paper Lanterns - Cute Round Oriental Style
Looking for instructions on how to make paper lanterns? My husband designed an easy template for making paper lanterns in a cute round shape. They look a bit oriental, don't you think? These "lanterns" are purely decorative and aren't designed to have a lamp inside them, but they do make great festive decorations.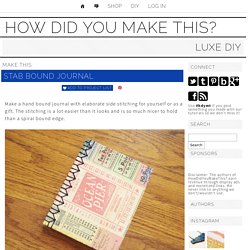 Make a hand bound journal with elaborate side stitching for yourself or as a gift. The stitching is a lot easier than it looks and is so much nicer to hold than a spiral bound edge. Supplies and Equipment - sharp utility knife and cutting surface BE VERY CAREFUL WITH THE SHARP BLADE - rulers - drill with 1/16th inch bit OR a small paper punch BE VERY CAREFUL WITH POWER TOOLS - fancy cover paper – I used Cavallini Vintage Tickets Wrapping Paper – 20″ x 28″ - 1 sheet of 8.5×11 for endpapers (this can be fancy or the same paper as your pages) - 10 sheets of 8.5×11 paper for pages - 3 yards of embroidery floss - mat board – I used Crescent No. 33 White & Cream Smooth Mat Board - Yes Stikflat Glue or other archival glue that leaves paper flat - heavy object to use as a weight - waxed paper - cutting/hole punch template – click here to download - thin cotton or linen fabric (optional) - needle with an eye large enough to fit embroidery floss - brush for glue
Stab Bound Journal
Crayon Hearts
Because of the article I've written on my every-day carry kit as well as the How to Put Together the Ultimate Survival Kit article, I've had a number of readers ask me for the instructions on how to make a paracord bracelet. Like I've mentioned in both of those articles, paracord is such a useful tool in survival situations that you should always have some amount on hand — and there's no better way to always have some with you than by wearing it! The design may look complicated but making your own paracord bracelet is actually quite simple.
How to Make a Paracord Bracelet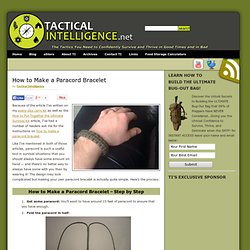 Geek Crafts | Where geek and crafts collide
April 13 La Chapa, a self described, "hardcore yarnie" from California made an incredible Creature from the Black Lagoon amigurumi. She made him made this for the lovely kittykill in the Vintage Halloween Swap last year on Craftster. Check out her series of photos of him…he's even got scales down his back and tiny little claws!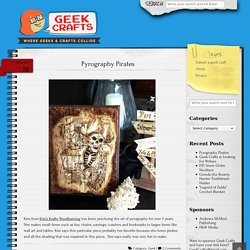 Craftster.org - A Community for Crafts and DIY Projects with Free Craft Ideas, Inspiration, Advice and More