Visuels
Portfolio - OakOak. OakOak Lundi, 02 Janvier 2012 Ca veut dire quoi "OakOak" ?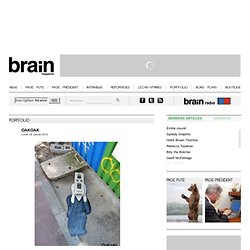 SILVER & LIGHT. Red Light Sensuality by Mary Kuzmenkova. Magnifiques réalisations de la photographe d'origine russe Mary Kuzmenkova aka Mastowka originaire de Moscou qui a utilisé de la lumière rouge pour obtenir ces impressionnants rendus visuels, un très gros coup de coeur pour cette superbe série de photos mettant en scène toute la sensualité d'un joli modèle féminin dans un style et un traitement graphique unique en son genre.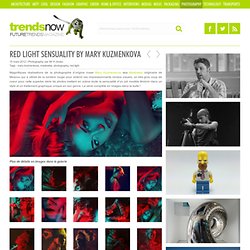 La série complète en images dans la suite ! Plus de détails en images dans la galerie Credits & copyright Mary Kuzmenkova – via. Smashing Magazine - For Professional Web Designers and Developers. TENDANCES GRAPHIQUES. Tendances Visuelles I. La Photocabine. Peinture/Dessin | Millardiz.fr. KushAndWizdom™ Field Notes: Red Blooded. La nuit je mens. Hey, what a fantastic question!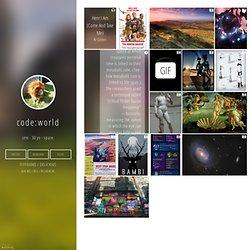 Everyone knows that animals experience time to some extent—I know my dog always seem to know when it's time for dinner—but it's thought that animals' memories aren't tied to the passing of time like human memories are. Humans live life linearly, and our ability to remember the order of past events and predict future events plays a large role in our perception of time. Animals, on the other hand, are believed to have a less "episodic" view of time, and live more in the moment.
REESE CHARCOAL PORTRAIT - traditional art Speed Drawing. Related si galerii inspirationale. DeviantART: where ART meets application!
---