Visuels
Portfolio - OakOak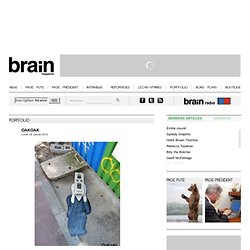 OakOak Lundi, 02 Janvier 2012 Ca veut dire quoi "OakOak" ?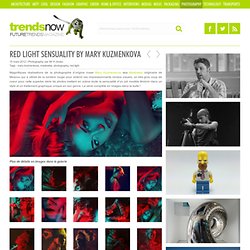 Red Light Sensuality by Mary Kuzmenkova
Magnifiques réalisations de la photographe d'origine russe Mary Kuzmenkova aka Mastowka originaire de Moscou qui a utilisé de la lumière rouge pour obtenir ces impressionnants rendus visuels, un très gros coup de coeur pour cette superbe série de photos mettant en scène toute la sensualité d'un joli modèle féminin dans un style et un traitement graphique unique en son genre. La série complète en images dans la suite ! Plus de détails en images dans la galerie Credits & copyright Mary Kuzmenkova – via
Interview With Khajag Apelian"Type Design Is Not Only About Drawing Letters" Having started his career studying under some of the best typographic minds in the world, Khajag Apelian not only is a talented type and graphic designer, unsurprisingly, but also counts Disney as a client, as well as a number of local and not-for-profit organizations throughout the Middle East. Even more impressive is Khajag's willingness to take on work that most people would find too challenging. Designing a quality typeface is a daunting task when it's only in the Latin alphabet. Khajag goes deeper still, having designed a Latin-Armenian dual-script typeface in four weights, named "Arek", as well as an Arabic adaptation of Typotheque's Fedra Display.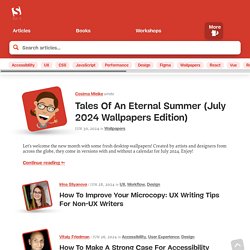 Mardi 12 novembre 2013 2 12 /11 /Nov /2013 10:20 Ils sont deux. Ils sont designers. Et ils ont un petit faible pour la junk food. Ensemble, ils fondent le collectif FAT & FURIOUS BURGER.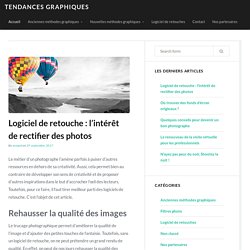 Peinture/Dessin | Millardiz.fr
KushAndWizdom™
Field Notes: Red Blooded on Vimeo
la nuit je mens.
REESE CHARCOAL PORTRAIT - traditional art Speed Drawing
Aboneaza-te prin RSS ca sa fii la curent cu noutatile 3lăr – How to Train your Ape Tomorrow 3lăr AUTOR: Alex 3lăre: Edge of Tomorrow | Dawn of The Planet of The Apes | How to Train Your Dragon 2