Visuels
Portfolio - OakOak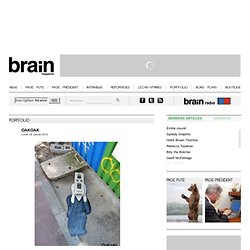 OakOak Lundi, 02 Janvier 2012 Ca veut dire quoi "OakOak" ?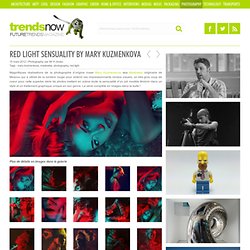 Red Light Sensuality by Mary Kuzmenkova
Magnifiques réalisations de la photographe d'origine russe Mary Kuzmenkova aka Mastowka originaire de Moscou qui a utilisé de la lumière rouge pour obtenir ces impressionnants rendus visuels, un très gros coup de coeur pour cette superbe série de photos mettant en scène toute la sensualité d'un joli modèle féminin dans un style et un traitement graphique unique en son genre. La série complète en images dans la suite ! Plus de détails en images dans la galerie Credits & copyright Mary Kuzmenkova – via
Interview With Khajag Apelian"Type Design Is Not Only About Drawing Letters" Having started his career studying under some of the best typographic minds in the world, Khajag Apelian not only is a talented type and graphic designer, unsurprisingly, but also counts Disney as a client, as well as a number of local and not-for-profit organizations throughout the Middle East. Even more impressive is Khajag's willingness to take on work that most people would find too challenging. Designing a quality typeface is a daunting task when it's only in the Latin alphabet. Khajag goes deeper still, having designed a Latin-Armenian dual-script typeface in four weights, named "Arek", as well as an Arabic adaptation of Typotheque's Fedra Display.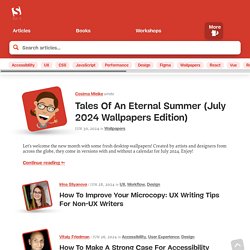 Mardi 15 avril 2014 2 15 /04 /Avr /2014 13:44 JazzBerry Blue cartographie de grandes villes connues pour souligner l'agencement de leurs rues. De New-York à Paris en passant par Jérusalem ou New Delhi, l'artiste autodidacte réussi à capturer […] Mardi 8 avril 2014 2 08 /04 /Avr /2014 13:50 Alberto Seveso, artiste graphique italien, propose ici une collection de clichés prénommés « background ».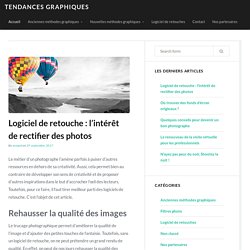 Peinture/Dessin | Millardiz.fr
KushAndWizdom™
Field Notes: Red Blooded on Vimeo
la nuit je mens.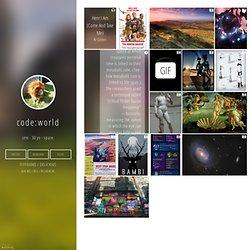 Hey, what a fantastic question! Everyone knows that animals experience time to some extent—I know my dog always seem to know when it's time for dinner—but it's thought that animals' memories aren't tied to the passing of time like human memories are. Humans live life linearly, and our ability to remember the order of past events and predict future events plays a large role in our perception of time. Animals, on the other hand, are believed to have a less "episodic" view of time, and live more in the moment.
REESE CHARCOAL PORTRAIT - traditional art Speed Drawing