Assistive Technology
Handwriting Apps
Low-tech writing aids at Kaboodle
Top 6 Assistive Communication Technology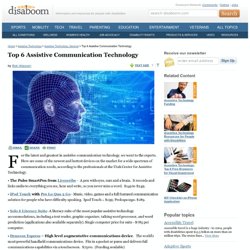 For the latest and greatest in assistive communication technology, we went to the experts. Here are some of the newest and hottest devices on the market for a wide spectrum of communication needs, according to the professionals at the Utah Center for Assistive Technology. • - A pen with eyes, ears and a brain. It records and links audio to everything you see, hear and write, so you never miss a word. $149 to $249.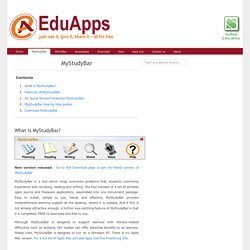 MyStudyBar «
What is MyStudyBar? New version released : Go to the Download page to get the latest version of MyStudyBar MyStudyBar is a tool which helps overcome problems that students commonly experience with studying, reading and writing. The tool consists of a set of portable open source and freeware applications, assembled into one convenient package.
Download Free Knit Patterns - Free Knitting Patterns
Knit Patterns by Kathy North
Baby Earflap Hat printer-friendly version Baby/Toddler size Materials: 3-ply baby sport or DK weight yarn: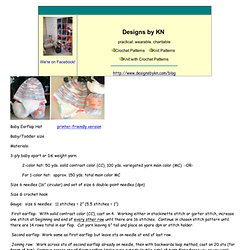 Baby Earflap Hat
Newly Added Free Knitting Patterns
Knitting Any Way for  Fiber Tips, Tools and Accessories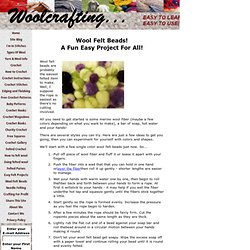 Wool felt beads are probably the easiest felted item to make. Well, I suppose the rope is easiest as there's no cutting involved. All you need to get started is some merino wool fiber (maybe a few colors depending on what you want to make), a bar of soap, hot water and your hands! There are several styles you can try.
Wool Felt Beads - easy and fun to make - many styles.
Winter Patterns
Bev's Winter Gearfor ALLFree patterns for hats, mittens, scarves, socks, sweaters, shawls and more! Search Bev's Country Cottage coding: (C)= crochet (K)= knit (MK) Machine knit (S)=sewing (L) Round knitting loom BEV's Personal Winter Patterns AfghansHatsHeadbandsLegwarmers ~ arm/wrist warmers Mittens/Gloves/wristwarmersPrayer Shawls and PonchosScarves/nose warmers Sewing patterns SweatersSlippers Socks USA Troops patternsBev's 'How to make a TWISTY FRINGE!'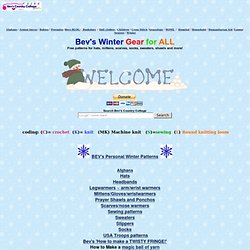 mobilelearning4specialneeds - Video Case Studies