Assistive Technology
Handwriting Apps
Low-tech writing aids at Kaboodle
Top 6 Assistive Communication Technology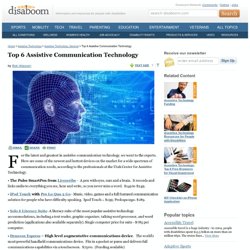 For the latest and greatest in assistive communication technology, we went to the experts. Here are some of the newest and hottest devices on the market for a wide spectrum of communication needs, according to the professionals at the Utah Center for Assistive Technology. • - A pen with eyes, ears and a brain. It records and links audio to everything you see, hear and write, so you never miss a word. $149 to $249.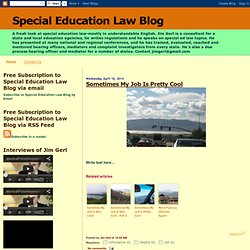 Happy New Year Everybody. I can't believe that 2013 is history. Time for those resolutions.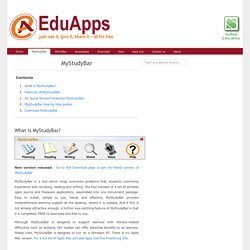 MyStudyBar «
What is MyStudyBar? New version released : Go to the Download page to get the latest version of MyStudyBar MyStudyBar is a tool which helps overcome problems that students commonly experience with studying, reading and writing. The tool consists of a set of portable open source and freeware applications, assembled into one convenient package.
Download Free Knit Patterns - Free Knitting Patterns
Knit Patterns by Kathy North
Baby Earflap Hat printer-friendly version Baby/Toddler size Materials: 3-ply baby sport or DK weight yarn: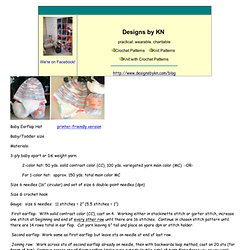 Baby Earflap Hat
Newly Added Free Knitting Patterns
Where Knitting Is Good...any time.. any where....any hands...any fiber....any yarn... any machine...any needles...for the body and the spirit.... Knitting Any Way is devoted to options and possibilities...I feel like there is not a "one right way" to enjoy the fiber arts and so endeavor to provide ideas and tools for explorations in spinning and hand-knitting machines, as well as patterns written in a style to afford a customizable fit, hence the name, Knitting, Any Way. I also find that for many, fiber arts are a lifeline to sanity in life's ups and downs....and in that light...and no matter what happens, you will find me.....knitting, anyway. (or sewing or felting, or spinning, or basket-making...) Its Back! The Magic Needle Selector Wand for mid-gauge knitting machines.
Knitting Any Way for  Fiber Tips, Tools and Accessories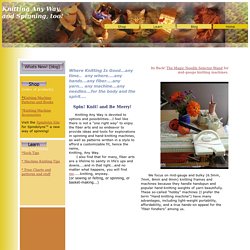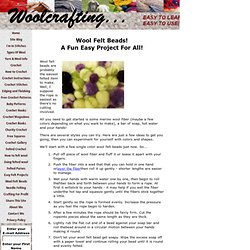 Wool felt beads are probably the easiest felted item to make. Well, I suppose the rope is easiest as there's no cutting involved. All you need to get started is some merino wool fiber (maybe a few colors depending on what you want to make), a bar of soap, hot water and your hands! There are several styles you can try.
Wool Felt Beads - easy and fun to make - many styles.
Winter Patterns
Bev's Winter Gearfor ALLFree patterns for hats, mittens, scarves, socks, sweaters, shawls and more! Search Bev's Country Cottage coding: (C)= crochet (K)= knit (MK) Machine knit (S)=sewing (L) Round knitting loom BEV's Personal Winter Patterns AfghansHatsHeadbandsLegwarmers ~ arm/wrist warmers Mittens/Gloves/wristwarmersPrayer Shawls and PonchosScarves/nose warmers Sewing patterns SweatersSlippers Socks USA Troops patternsBev's 'How to make a TWISTY FRINGE!'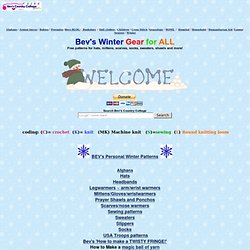 mobilelearning4specialneeds - Video Case Studies