Audio
Sound & Music » Download Tutorial Free downloads from Hotfile Fileserve Rapidshare
sounds
Welcome to FindSounds.com, a free site where you can search the Web for sound effects. Click here to see the types of sounds you can find. On August 1, 2012, FindSounds.com celebrated its 12-year anniversary as the leading Web search engine for sound effects. Using a smartphone or other handheld device?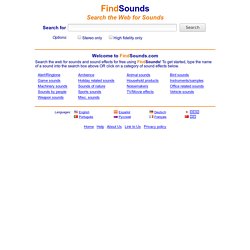 MORE THAN SOUND | audio production and publishing company dedicated to ideas that deepen our understanding of the human experience
Released: April 18 - 2014 Master Restoration Suite is a comprehensive set of restoration plug-ins for cleaning up tape, vinyl, and acoustic recordings. The tools give extremely high quality results with minimal tweaking, hence they sound great and are easy to use. These plug-ins run within any Mac OS X (AU/VST/MAS/RTAS) based music production or audio editing application. The MR Suite consists of 5 plug-ins: MR Noise – Stellar sounding broadband noise reduction MR Click – Click and crackle filter for vinyl or digital sources MR Hum – Precise hum and buzz removal MR Gate – Expander/gate for quick and simple background attenuation Master Restoration – The ultimate all-in-one cleanup tool Download Treasure!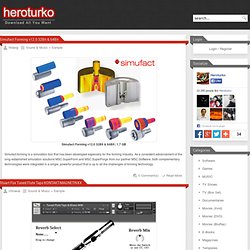 East West Quantum Leap Symphonic Choirs KONTAKT Repack | 6.68 GB Imagine typing words into your computer, in any language, and hearing a world class Symphonic Choir sing those words in any key(s) you play "live" on your keyboard controller! Well imagine no more, that's exactly what this revolutionary "award-winning" virtual instrument does. In addition, this is the first 24-bit Choir virtual instrument to include three simultaneous stereo mic setups (close, stage and hall), so users can mix any combination of mic positions to control ambience.