Blog philo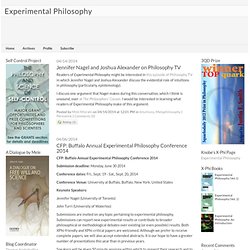 Experimental Philosophy
I've been thinking a great deal lately about how best to study moral judgment. Let me say a few things myself, but I hope others will be able to chime in and share ideas, especially since I'm in the process of designing some studies. What's best to measure? So far it seems most researchers focus on measuring something other than what we might call purely "evaluative judgments," such as whether someone did something good or bad.
Affirmer cela, c'est faire de la vérité une question purement subjective et relative, et renoncer du coup à l'idée d'une vérité absolue. Le sujet pose alors la question de l'opinion. L'opinion, c'est la doxa des anciens, le pseudo savoir qui empêche le développement d'une science authentique. C'est ici d'ailleurs la forme la plus faible de l'opinion qu'on nous propose d'examiner puisqu'il s'agit de l'opinion de chacun, du jugement subjectif. La phrase, qui sonne comme une démission face à l'impossibilité de construire une vérité signifie : puisqu'une vérité universelle est impossible, nous renvoyons chacun à lui-même et aux croyances qu'il peut engendrer de lui-même.
Parcours philosophique de la classe T20 STG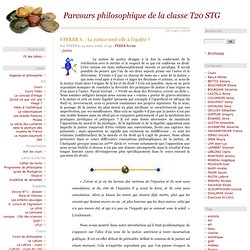 Cours sur Vérité et Illusion Chacun connait bien le proverbe « l'erreur est humaine ». Que dit cette expression, que dit-elle de l'erreur, et que dit-elle de l'humain ?