Education
(12) American Educational Research Association (AERA)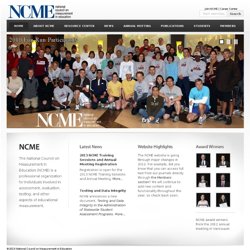 NCME
The National Council on Measurement in Education (NCME) is a professional organization for individuals involved in assessment, evaluation, testing, and other aspects of educational measurement. NCME Gala You are Invited to the NCME 75th Anniversary Gala in San Francisco! More...
News & Highlights From the NAEYC blog Caring for every child's mental health. April is National Poetry Month!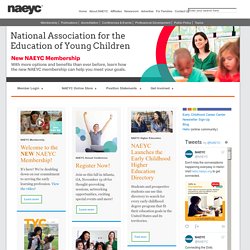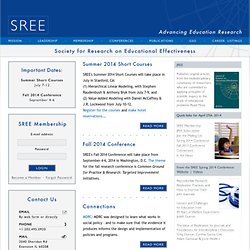 SREE
SREE's Summer 2014 Short Courses will take place in July in Stanford, CA: (1) Hierarchical Linear Modeling, with Stephen Raudenbush & Anthony Bryk from July 7-9, and (2) Value-Added Modeling with Daniel McCaffrey & J.R. Lockwood from July 10-12. Register for the courses and make hotel reservations... SREE's Fall 2014 Conference will take place from September 4-6, 2014 in Washington, D.C. The theme for the fall research conference is Common Ground for Practice & Research: Targeted Improvement Initiatives.