MYSTERIES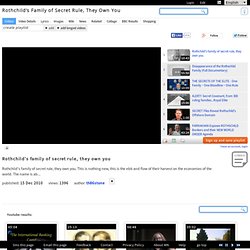 Ownership of property may be private, collective, or common and the property may be objects , land/real estate or intellectual property .
Rothchild's Family of Secret Rule, They Own You
Meet The Rothschilds
⇓ Click to expand conspiracy quotes from this documentary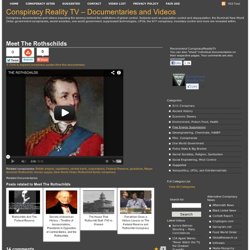 The Power Of The Rothschilds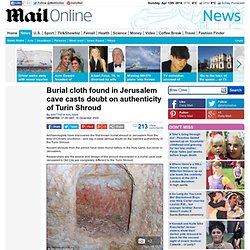 First burial shroud carbon dated to time of Christ's crucifixion found in caves near Jerusalem
By Matthew Kalman UPDATED: 01:08 GMT, 16 December 2009
Most of the Universe is Missing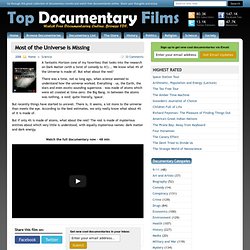 A fantastic Horizon (one of my favorites) that looks into the research on Dark Matter (with a twist of comedy to it!)... We know what 4% of the Universe is made of. But what about the rest? There was a time, not so long ago, when science seemed to understand how the universe worked. Everything – us, the Earth, the stars and even exotic-sounding supernova – was made of atoms which were all created at time-zero: the Big Bang. In between the atoms was nothing, a void: quite literally, 'space'.
Frontiers of Deep Space
Explore the revolution in our understanding of the nature of the universe and how it came to be. Scientists have further narrowed the search for a hypothetical particle that could be dark matter, the mysterious stuff that makes up 80 percent of all the mass in the universe. The video from NASA Astrophysics presents the new results, compiled from two years' worth of data from NASA's Fermi Gamma-ray Space Telescope.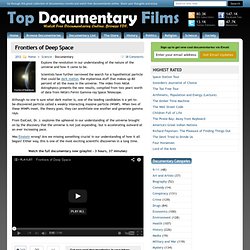 Mystery Quest - Hitler`s Escape (part 5 of 5)
Or..the History of the TUATH‑DE‑DANAANS. BY: Henry O'Brien Published in 1898
THE ROUND TOWERS OF IRELAND
CLEOPATRA'S NEEDLES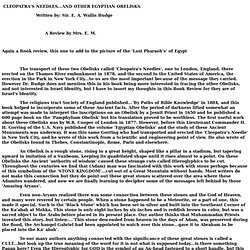 Written by: Sir.