Imagenes de la web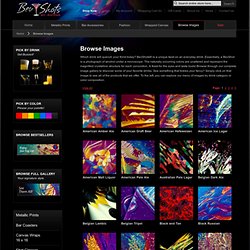 Browse Images
Which drink will quench your thirst today? BevShots® is a unique twist on an everyday drink. Essentially, a BevShot is a photograph of alcohol under a microscope.
james fowler abstract art – let's chat! on roadside scholar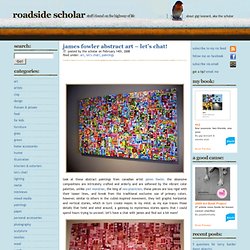 posted by the scholar on February 14th, 2008 filed under: art , let's chat! , paintings look at these abstract paintings from canadian artist james fowler . the obsessive compositions are intricately crafted and orderly and are softened by the vibrant color palettes. unlike piet mondrian , the king of neo-plasticism , these pieces are less rigid with their looser lines, and break from the traditional exclusive use of primary colors. however, similar to others in the cubist-inspired movement, they tell graphic horizontal and vertical stories, which in turn create mazes in my mind. as my eye traces those details that twist and wind around, a gateway to mysterious stories opens that i could spend hours trying to unravel. let's have a chat with james and find out a bit more!
pra Pósters, Láminas y Carteles en AllPosters.com.mx
PARTY互动,装置工作室
http://cdn.shopify.com/s/files/1/0023/2122/products/Currentes_1081_large.jpg?5677 Share this: Read all about our digital inkjet prints and framing service » Named after the symbol for square music notation, which consists of diamond shaped notes in descending scale, Currentes is indicative of Andy Gilmore's arresting, color-saturated, pixel-based work.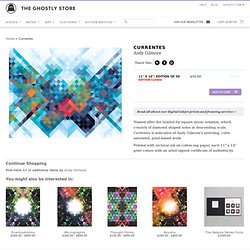 Currentes by Andy Gilmore
人像与烟
"SCORPION" Outdoor Advert for Aids Awareness
site:www.orionsarm.com Panthalassa
Gustave Doré
An Atlas of Cyberspaces - Topology Maps
Invited to inspire the design community about the unlimited possibilities of digital print and generative design, FIELD created 10,000 unique cover artworks for the 2011 edition of paper manufacturer GF Smith' legendary brochures. Each sleeve features a different view on a hypercomplex sculpture, generated through a process pairing generative coding with creative intuition. The energy of a dynamic process – caught in a timeless medium. col-5 text text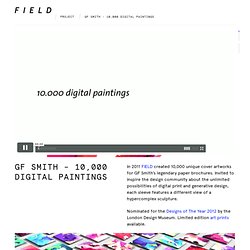 FIELD × 10,000 Digital Paintings × Shareable Digital Artefacts
Pinterest
Pinterest
Orthographic Symbol - Buscar con Google
Paul Henry Ramirez - Works
Master of Pen and Ink: The Monumental Drawings of Ikeda Manabu | Colossal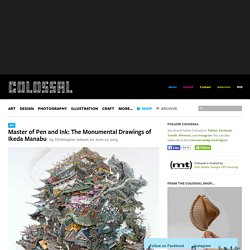 History of Rise and Fall . 6.5′ x 6.5′, pen & acrylic ink History of Rise and Fall , detail Ark . 3′ x 4′, pen & acrylic ink Ark , detail Regeneration
Yantra (यन्त्र) is the Sanskrit word for "instrument" or "machine". Much like the word "instrument" itself, it can stand for symbols, processes, automata, machinery or anything that has structure and organization, depending on context. One usage popular in the west is as symbols or geometric figures. Traditionally such symbols are used in Eastern mysticism to balance the mind or focus it on spiritual concepts. The act of wearing, depicting, enacting and/or concentrating on a yantra is held to have spiritual or astrological or magical benefits in the Tantric traditions of the Indian religions .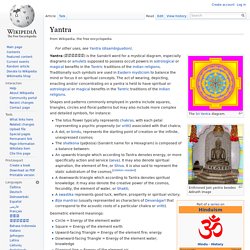 Home
Running in Place Art Print by Jazzberry Blue
Tanya Mayers - Google Search
woodcut,
destroy evil by katie bush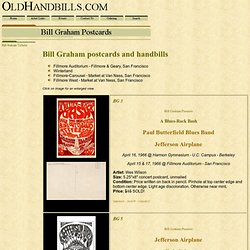 Bill Graham Presents in San Francisco John Mayall / Sha Na Na
Bill Graham Postcards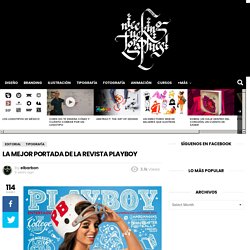 La mejor portada de la revista Playboy
by elbarbon A mi parecer esta es una de las mejores portadas de la revista Playboy que he visto en mi vida, lo mejor de dos mundos; el trabajo de lettering corrió a cargo de la señorita Sarah Coleman y la otra señorita que aparece en portada es Pamela Horton . ¿Que opinan? Author: elbarbon Diseñador y Director de Arte amante de las camisetas, carteles y juguetes de diseñador; desde 2007 mantiene dia a dia NiceFuckingGraphics!
Tim Burton inspired Pokemons
Baubauhaus.
Athena by mazurkin - Yuriy Mazurkin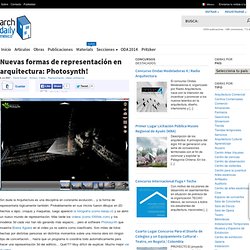 Sin duda la Arquitectura es una disciplina en constante evolución… y la forma de representarla lógicamente también. Probablemente en sus inicios fueron dibujos en 2D hechos a lápiz, croquis y maquetas, luego apareció la fotografía (como barqo.cl) y se abrió un nuevo mundo de representación. Más tarde los videos (como 0300dv.com) y los modelos 3d cada vez han ido ganando más espacio… pero el software Photosynth que muestra Blaise Aguera en el video ya no sabría como clasificarlo. Son miles de fotos hechas por distintas personas en distintos momentos sobre una misma obra sin ningún tipo de concertación… hasta que un programa lo coordina todo automáticamente para hacer una representación 3d del edificio… Qué!?!? Muy díficil de explicar.
Nuevas formas de representación en arquitectura: Photosynth!
Mapping the Geography of Domain Names There are currently over 18 million .com domains registered on the Internet, along with another 11 million domains of varying sorts [1] . What is the geography of these domains - who owns them and where are they concentrated? Clearly domain names are a valuable commodity (and some of them are very valuable, for example the $7.5 million paid for business.com or $3 million for loans.com), but they are also a useful indicator for tracking Internet content production. Mapping domain name geography provides valuable insights into where the decision makers, the new jobs, and the money are, helping identify which neighborhoods, cities, regions and countries are leading the pack on the Internet.
Mapping Domain Names - Mappa.Mundi Magazine - Map of the Month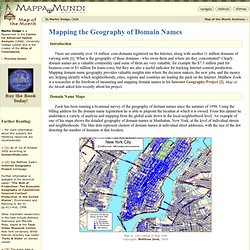 The Geography of Cyberspace Directory
Detecting Languages in London's Twittersphere - UrbanMovements
Over the last couple of weeks, and as a bit of a distraction from finishing off my PhD, I've been working with James Cheshire looking at the use of different languages within my aforementioned dataset of London tweets. I've been handling the data generation side, and the method really is quite simple. Just like some similar work carried out by Eric Fischer, I've employed the Chromium Compact Language Detector - a open-source Python library adapted from the Google Chrome algorithm to detect a website's language - in detecting the predominant language contained within around 3.3 million geolocated tweets, captured in London over the course of this summer. James has mapped up the data - shown below, or in zoomable form here - and he more fully describes some of the interesting trends that may be observed over on his blog . With respect to the detection process, the CLD tool appears to work pretty well.
Top 10 Twitter Languages in London
Deepu Sasi Kumar
Deepu Sasi Kumar
Muscat Small 306
ESO_-_Milky_Way.jpg (JPEG Image, 6000 × 3000 pixels)
James Guppy - Google Search
Emergence of Advertising in America, 1850-1920
ESO_-_Milky_Way.jpg (JPEG Image, 6000 × 3000 pixels)
John Tenniel
alice
Art today is a new kind of instrument for modifying consciousness and
jane masters
gego gertrude goldschmidt - Google Search
but does it float
Al Que Quiere
but does it float
but does it float
The webGobbler gallery
Metamorphosis 1 | beinArt Collective & Publishing
Hey Oscar Wilde!
09-04-02-1of7
בין גן עדן לגיהנום באמנות יפנית עכשווית - ZOOZ Magazine - ZOOZ Magazine
desebasigner on deviantART
Escándalo por Virgen de Guadalupe en bikini en Nuevo México | Tema del Momento - Yahoo! Noticias México
Network Osaka – SI Special | September Industry
deskriptiv - blog
'I'm Google' by Dina Kelberman: A Visual Exploration of Google Image Search
Supersize Art
Graphic Collectibles :: Collectible Comic Art
maria
Alfons Mucha
Binary Cargo
yantra - Google Search
depot visuals - Google Search
GroupC.net / REAS
German Expressionism.com - Welcome
Brillo box
Baubauhaus.
MWM NEWS BLOG