Imagenes de la web
ARTEPARAJESUS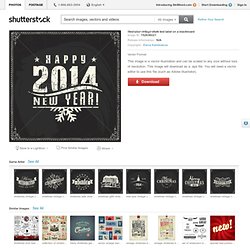 New Year Vintage Chalk Text Label On A Blackboard Stock Vector 152636021 : Shutterstock
Save to a Lightbox ▼ Please Login... To organize photos in lightboxes you must first register or login.
Rainbow Mountains in China's Danxia Landform Geological Park » Lost At E Minor: For creative people
LETTERPROEFTUIN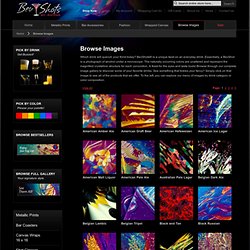 Browse Images
Which drink will quench your thirst today? BevShots® is a unique twist on an everyday drink. Essentially, a BevShot is a photograph of alcohol under a microscope.
人像与烟
//cdn.shopify.com/s/files/1/0023/2122/products/Currentes_1081_large.jpg?v=1367229263 Share this: Read all about our digital inkjet prints and framing service » Named after the symbol for square music notation, which consists of diamond shaped notes in descending scale, Currentes is indicative of Andy Gilmore's arresting, color-saturated, pixel-based work.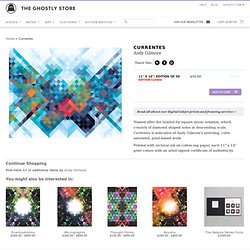 Currentes by Andy Gilmore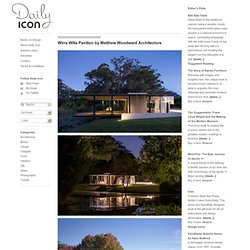 Daily Icon
House for a Photographer by Hyde+Hyde Architects The dramatic site within an isolated, disused quarry on the edge of the Brecon National Park demanded an architectural intervention of elegant simplicity. With a modest budget and to counter the construction complexities associated with touching the quarry walls, we developed an object building suspended within the basin – collecting light and focusing on distant views like a camera Obscura. We chose to 'touch the ground lightly' to heighten the spatial drama and tension between an isolated pure form and the static noise of the exposed rock face. The new home will be constructed of in-situ concrete for the first floor cantilever slab.
PARTY互动,装置工作室
pra Pósters, Láminas y Carteles en AllPosters.com.mx
james fowler abstract art – let's chat! on roadside scholar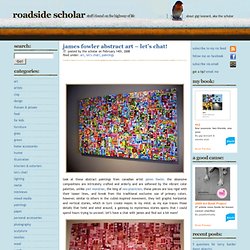 posted by the scholar on February 14th, 2008filed under: art, let's chat!, paintings look at these abstract paintings from canadian artist james fowler. the obsessive compositions are intricately crafted and orderly and are softened by the vibrant color palettes. unlike piet mondrian, the king of neo-plasticism, these pieces are less rigid with their looser lines, and break from the traditional exclusive use of primary colors. however, similar to others in the cubist-inspired movement, they tell graphic horizontal and vertical stories, which in turn create mazes in my mind. as my eye traces those details that twist and wind around, a gateway to mysterious stories opens that i could spend hours trying to unravel. let's have a chat with james and find out a bit more!
"SCORPION" Outdoor Advert for Aids Awareness
Information Is Beautiful
Information Is Beautiful
site:www.orionsarm.com Panthalassa
Gustave Doré
An Atlas of Cyberspaces - Topology Maps
A visual exploration on mapping complex networks
FIELD × 10,000 Digital Paintings × Shareable Digital Artefacts
Pinterest
Pinterest
Orthographic Symbol - Buscar con Google
Paul Henry Ramirez - Works
Master of Pen and Ink: The Monumental Drawings of Ikeda Manabu | Colossal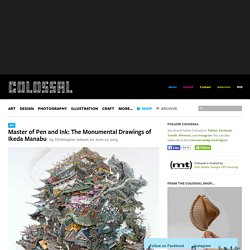 History of Rise and Fall. 6.5′ x 6.5′, pen & acrylic ink History of Rise and Fall, detail Ark. 3′ x 4′, pen & acrylic ink Ark, detail Regeneration
Beautiful/Decay Cult of the Creative Arts
For the artist Maria Raquel Cochez, her body is both her subject and medium; choosing to undergo and photograph 3 weight-loss surgery procedures, she catalogs a complex relationship with body image. For this series, titled "Life Performance," and subsequent videos, paintings, and photographs, the artist courageously addresses the difficult ways in which women are expected to conform to physical ideals. For "Life Performance," Cochez relinquishes all control, surrendering both her body and her camera, leaving others to cut, transform, and document her as she undergoes a breast reconstruction and implant and gastric bypass. Each photograph poignantly blurs the line between performance and experience, boldly welcoming the public into a profoundly private emotional space. Four years after "Life Performance," Cochez presents "Belly," a gorgeous video capturing the effects of surgery and life on her midsection.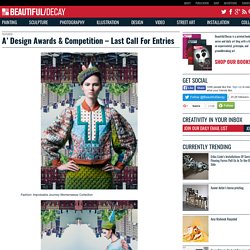 Yantra (यन्त्र) is the Sanskrit word for "instrument" or "machine". Much like the word "instrument" itself, it can stand for symbols, processes, automata, machinery or anything that has structure and organization, depending on context. Stella Kramrisch defined a yantra as "a geometrical contrivance by which any aspect of the Supreme Principle may be bound to any spot for the purpose of worship. It is an artifice in which the ground is converted into the extent of the manifest universe.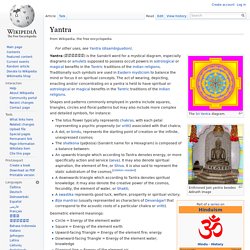 Yantra - Wikipedia, the free encyclopedia
Home
Running in Place Art Print by Jazzberry Blue
Tanya Mayers - Google Search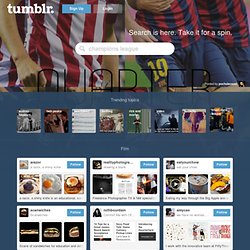 woodcut,
10 Tips for a Great James Beard Award Acceptance Speech Have you been nominated for tonight's James Beard Foundation Awards — the greatest culinusterfuck of all time — but you don't know what to say if you get the prize? Here are 10 last minute tips for a winning acceptance speech. 1.
destroy evil by katie bush
PICAME x Winner Taco Il gelato icona degli anni '90 è tornato sul mercato italiano. Parliamo naturalmente di Winner Taco, di cui avrete sentito parlare parecchio nelle ultime settimane, oggetto di un vero e proprio movimento popolare partito da Facebook. I "Tachiani", come ormai si identificano i sostenitori di questa iniziativa, hanno chiesto a gran voce il ritorno del celebre gelato, uscito di produzione da alcuni anni, attraverso la pagina Ridateci il Winner Taco. read more
Picame - Daily dose of creativity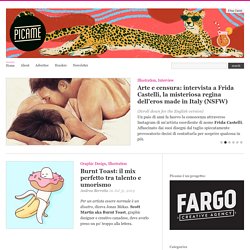 Well folks, I've got one hell of a giveaway for you today. Todd Slater reached out with the generous offer to give three lucky readers a copy of his sold-out "Strange Attraction" art print (an 18″ x 24″ screenprint). The first winner will receive the blue version (edition of 100), the second will receive the black variant (edition of 17), and the third will receive the red subscriber variant (edition of 38). To enter, simply comment on this post.Please only comment once, I will be checking, and you will not win if multiple entries are found.If you don't see your comment right away, please be patient, it is likely awaiting moderation.The winners will be announced tomorrow (Tuesday) morning. Huge thanks to Todd for providing the prints. As always, you can see more of his work at ToddSlater.net.
OMG Posters!
Bill Graham Postcards
La mejor portada de la revista Playboy
Tim Burton inspired Pokemons
Baubauhaus.
Athena by mazurkin - Yuriy Mazurkin
Nuevas formas de representación en arquitectura: Photosynth!
Mapping Domain Names - Mappa.Mundi Magazine - Map of the Month
The Geography of Cyberspace Directory
Detecting Languages in London's Twittersphere - UrbanMovements
Top 10 Twitter Languages in London
Deepu Sasi Kumar
Deepu Sasi Kumar
Muscat Small 306
ESO_-_Milky_Way.jpg (JPEG Image, 6000 × 3000 pixels)
James Guppy - Google Search
Emergence of Advertising in America, 1850-1920
ESO_-_Milky_Way.jpg (JPEG Image, 6000 × 3000 pixels)
John Tenniel
alice
Art today is a new kind of instrument for modifying consciousness and
jane masters
gego gertrude goldschmidt - Google Search
but does it float
Al Que Quiere
but does it float
but does it float
The webGobbler gallery
Metamorphosis 1 | beinArt Collective & Publishing
Hey Oscar Wilde!
09-04-02-1of7
בין גן עדן לגיהנום באמנות יפנית עכשווית - ZOOZ Magazine - ZOOZ Magazine
desebasigner on deviantART
beinArt Collective & Publishing | The beinArt Collective was formed to increase public awareness of strange figurative art, in galleries, online and in print.
Escándalo por Virgen de Guadalupe en bikini en Nuevo México | Tema del Momento - Yahoo! Noticias México
Network Osaka – SI Special | September Industry
deskriptiv - blog
'I'm Google' by Dina Kelberman: A Visual Exploration of Google Image Search
BibliOdyssey
Supersize Art
Digital Blasphemy 3D Wallpaper: Widescreen, Dual-Screen, Triple-Screen, iPhone4, iPad, Droid, XBox360, PS3, HDTV Backgrounds
REAS.com / Casey Reas
REAS.com / Casey Reas
Graphic Collectibles :: Collectible Comic Art
maria
Alfons Mucha
Binary Cargo
yantra - Google Search
form
depot visuals - Google Search
GroupC.net / REAS
German Expressionism.com - Welcome
Brillo box
Baubauhaus.
MWM NEWS BLOG