Drupal
Drupal - Open Source CMS. Themes. Responsive HTML5 Base Theme Adaptivetheme is a powerful theme framework designed from the ground up to power modern, cross browser/cross device websites using responsive design techniques.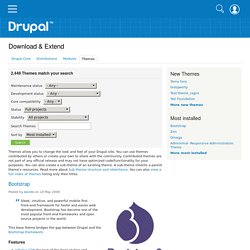 Adaptivetheme allows you to set up specific layouts for different device groups - such as desktop, tablet and smartphone - all with zero coding. Its all easy point-and-click configuration. Modules. Extend and customize Drupal functionality with contributed modules.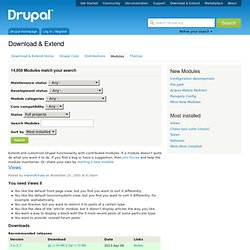 If a module doesn't quite do what you want it to do, if you find a bug or have a suggestion, then join forces and help the module maintainer. Or, share your own by starting a new module. Views.
---