Software Games
CG Addict - Home
Phoenix FD for Maya - Beta Program - Fluid Dynamics Simulator | Chaos Group
Product Overview Phoenix FD™ for Autodesk® Maya® empowers VFX artists to simulate fire, smoke, explosions, liquids, foam and splashes, while offering exceptional flexibility and speed. It is a hybrid simulation system including grids and particles, enabling you to get the best of both worlds. Fully integrated with V-Ray, it harnesses the power of Chaos Group's rendering engine including proper GI from the generated fluid.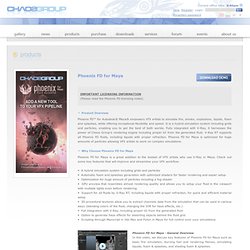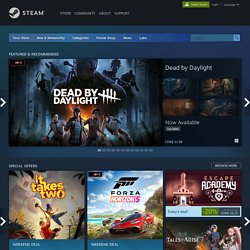 Show downloadable content Estranged: Act I Adventure, Free to Play - Released: 16 Jan 2014 Free SpellForce 2 - Demons of the Past - Soundtrack RPG, Strategy - Released: 16 Jan 2014
Synergy is free and open source software for sharing one mouse and keyboard between multiple computers. Supported on Windows, Mac OS X and Linux. Simply move your mouse to any computer and start typing. Supported on Windows, Mac OS X, and Linux.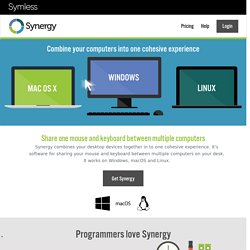 General Parameters General This roll out controls the parameters regarding the simulation of liquids Parameters Liquid (MXS: liquid) - The channel used as liquid.
Liquids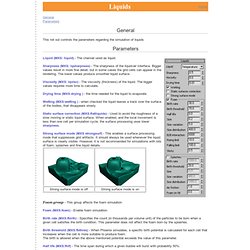 A knitted sweater dress for a sheep with Ridged Feather pattern, prepared using our knitted garment modeling system. The sheep character and the input mesh of the garment is modeled by Rune Spaans. Abstract
SECRETARIA DE EDUCACION PUBLICA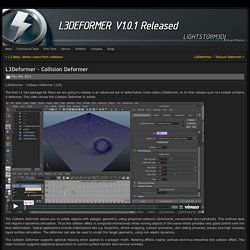 L3Deformer - Collision Deformer (1/4) The first L3 tool package for Maya we are going to release is an advanced set of deformation tools called L3Deformer. In its first release cycle the toolset contains 4 deformer. This video shows the Collision Deformer in action. The Collision Deformer allows you to collide objects with polygon geometry, using projected collisions (directional, concentrical and cylindrical). This method does not require a dynamics simulation.
L3Deformer – Collision Deformer
Welcome to 3Delight We develop high quality, high performance rendering software and tools based on the industry proven RenderMan® standard and practices. 3Delight has been used in numerous productions and is recognized as a benchmark in rendering technology. Working closely with our clients, we have also earned the reputation of providing outstanding technical support service - one that is truly unmatched in the industry. We invite you to browse our website to learn more about our products and contact us if you have any questions.
Welcome | 3delight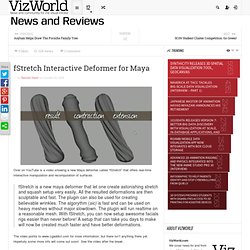 fStretch Interactive Deformer for Maya
Over on YouTube is a video showing a new Maya deformer called "fStretch" that offers real-time interactive manipulation and recomputation of surfaces. fStretch is a new maya deformer that let one create astonishing stretch and squash setup very easily. All the resulted deformations are then sculptable and fast. The plugin can also be used for creating believable wrinkles. The algorythm (sic) is fast and can be used on heavy meshes without major slowdown.
This is a small tool for speeding up the process of duplicating, positioning , styling and grooming feathers in Maya. New in this version is the ability to duplicate more than one feather object onto a surface, literally comb feathers, Sculpt a feather style and have dynamic secondary motion. There will be many more videos showing what the script can do because it is not limited for only creating feathers. I hope you guys find it useful.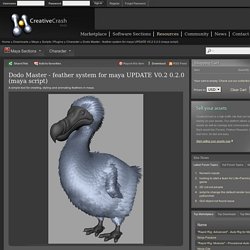 Dodo Master - feather system for maya UPDATE V0.2 - Free Character Scripts