Photography
The fastest, most convenient SLR camera carrier on the market - The HoldSLR
The fastest, most convenient SLR camera carrier you've ever seen. The HoldSLR is a patent pending collapsible SLR camera holder. It hangs on your belt, on your back pack chest strap or on the waist strap of you fanny pack. The camera lens hangs down into the boot and the body rests on the coated wire frame holder. It's secure and safe and the most convenient way to carry your camera you have ever seen - I invented the HoldSLR because I use it.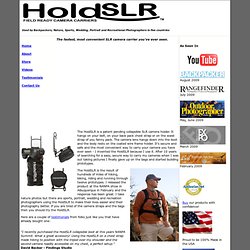 Microsoft Live Labs: Photosynth
Continuing our series of evaluation of lens systems we've assessed a modest range of Pentax and third-party lenses for their optical quality on the firm's new flagship Pentax K-3 model. As the replacement for the K-5 II and K-5 IIs, the Pentax K-3 has a new higher pixel density 24-Mpix sensor without an AA filter, and is a promising platform for lens evaluation. Read on to find out which models perform best, and which, if any, that should be avoided.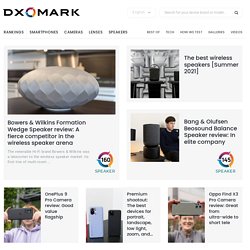 NISIS DV6 digital camera / recorder