Photographie - vidéo - arts visuels
Julian Germain Classrooms Portraits project. BBC Nature - In pictures: Your spring shots. Ant Tales – Les vie secrètes des fourmis en macrophotographie. Davide Bellocchio - photographer - Work. 陈文令 - 陈文令工作室. Animal eyes – Plongez dans les yeux des animaux. Tory Folliard Gallery - Dennis Wojtkiewicz. | Max Zorn Street art Tape Art Amsterdam. HDR Skies – Un magnifique time-lapse en HDR. Vimeo, Video Sharing For You. Most Powerful Photos Of 2011. Hilarious Celebrity Portraits.
New York-based photographer Martin Schoeller loves to make us laugh!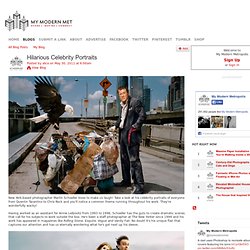 Take a look at his celebrity portraits of everyone from Quentin Tarantino to Chris Rock and you'll notice a common theme running throughout his work. They're wonderfully wacky! This is not porn - Rare and beautiful celebrity photos. Incredible Pics from ISS by NASA astronaut Wheelock. Go Discovery!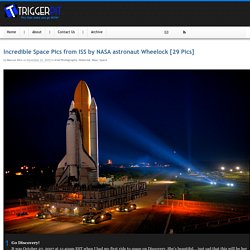 It was October 23, 2007 at 11:40am EST when I had my first ride to space on Discovery. She's beautiful… just sad that this will be her last voyage. Looking forward to climbing aboard the flight deck when Discovery arrives at the Space Station in November. (9-23-2010). Astronomy Picture of the Day. 21 Of the Most Extraordinary Places To Visit. Amazing Places To Experience Around the Globe (Part 3) Devetashkata Cave - Bulgaria Ben Bulben at County Sligo, Ireland Shark Island - Sydney Baatara Gorge Waterfall, Tannourine - Lebanon.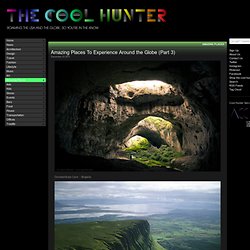 Verreaux Sifaka Picture – Animal Photo.
---