Photographie - vidéo - arts visuels
Julian Germain Classrooms Portraits project
BBC Nature - In pictures: Your spring shots
Ant Tales – Les vie secrètes des fourmis en macrophotographie
Davide Bellocchio - photographer - Work
陈文令 - 陈文令工作室
Animal eyes – Plongez dans les yeux des animaux
Tory Folliard Gallery - Dennis Wojtkiewicz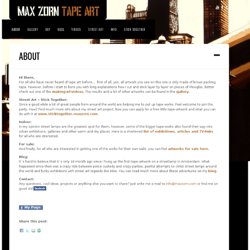 Hi there, For all who have never heard of tape art before… first of all, yes, all artwork you see on this site is only made of brown packing tape, however, before I start to bore you with long explanations how I cut and stick layer by layer on pieces of Plexiglas, better check out one of the making-of-videos . The results and a lot of other artworks can be found in the gallery . Street Art – Stick Together: Since a good while a lot of great people from around the world are helping me to put up tape-works. Feel welcome to join the party. How? Find much more info about my street art project, how you can apply for a free little tape-artwork and what you can do with it at www.sticktogether.maxzorn.com .
| Max Zorn Street art Tape Art Amsterdam
HDR Skies – Un magnifique time-lapse en HDR
Vimeo, Video Sharing For You
Most Powerful Photos Of 2011
Hilarious Celebrity Portraits
New York-based photographer Martin Schoeller loves to make us laugh! Take a look at his celebrity portraits of everyone from Quentin Tarantino to Chris Rock and you'll notice a common theme running throughout his work. They're wonderfully wacky!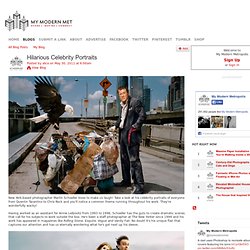 Sean Connery eating spaghetti in Rome, 1963. Diego Maradona in a Union Jack t-shirt with Brian May, Freddie Mercury, Roger Taylor and John Deacon from Queen, 1981. Connie Foster and Jodie Foster on the set of Taxi Driver. This is not porn - Rare and beautiful celebrity photos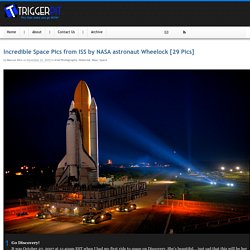 Incredible Pics from ISS by NASA astronaut Wheelock
Go Discovery! It was October 23, 2007 at 11:40am EST when I had my first ride to space on Discovery. She's beautiful… just sad that this will be her last voyage. Looking forward to climbing aboard the flight deck when Discovery arrives at the Space Station in November. (9-23-2010).
Discover the cosmos! Each day a different image or photograph of our fascinating universe is featured, along with a brief explanation written by a professional astronomer. 2014 April 17 Waterton Lake Eclipse Image Credit & Copyright: Yuichi Takasaka / TWAN / www.blue-moon.ca Explanation: Recorded on April 15th, this total lunar eclipse sequence looks south down icy Waterton Lake from the Waterton Lakes National Park in Alberta, Canada, planet Earth.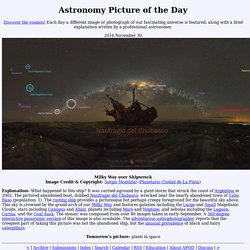 Astronomy Picture of the Day
21 Of the Most Extraordinary Places To Visit
Devetashkata Cave - Bulgaria Ben Bulben at County Sligo, Ireland Shark Island - Sydney Baatara Gorge Waterfall, Tannourine - Lebanon
Amazing Places To Experience Around the Globe (Part 3)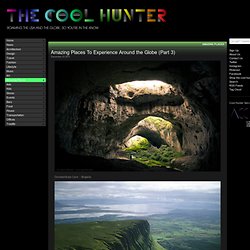 Verreaux Sifaka Picture – Animal Photo