Dictionaries, Encyclopedias, & more
Welcome to Pulse-Project.org | Pulse-Project.org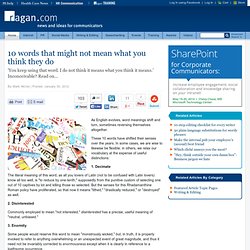 10 words that might not mean what you think they do
As English evolves, word meanings shift and turn, sometimes reversing themselves altogether. These 10 words have shifted their senses over the years. In some cases, we are wise to likewise be flexible; in others, we relax our vocabulary at the expense of useful distinctions: 1.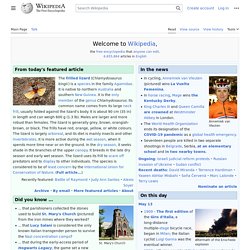 Other areas of Wikipedia Community portal – Bulletin board, projects, resources and activities covering a wide range of Wikipedia areas.Help desk – Ask questions about using Wikipedia.Local embassy – For Wikipedia-related communication in languages other than English.Reference desk – Serving as virtual librarians, Wikipedia volunteers tackle your questions on a wide range of subjects.Site news – Announcements, updates, articles and press releases on Wikipedia and the Wikimedia Foundation.Village pump – For discussions about Wikipedia itself, including areas for technical issues and policies. Wikipedia's sister projects Wikipedia is hosted by the Wikimedia Foundation, a non-profit organization that also hosts a range of other projects:
Visuwords™ online graphical dictionary — Look up words to find their meanings and associations with other words and concepts. Produce diagrams reminiscent of a neural net. Learn how words associate. Enter words into the search box to look them up or double-click a node to expand the tree. Click and drag the background to pan around and use the mouse wheel to zoom. Hover over nodes to see the definition and click and drag individual nodes to move them around to help clarify connections.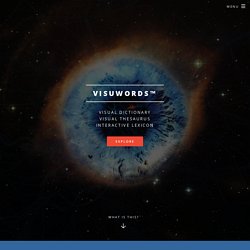 Globaïa :: Creation | Research | Communication