Resources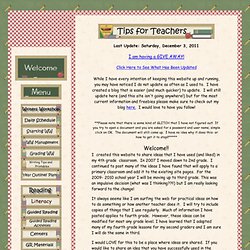 LAL Tips for Teachers
Last Update: Saturday, December 3, 2011 I am having a GIVE AWAY! Click Here to See What Has Been Updated While I have every intention of keeping this website up and running, you may have noticed I do not update as often as I used to.
Shanahan on Literacy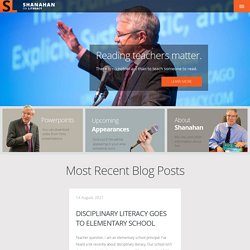 I'm a fourth grade special education teacher in NYC. Our school has acquired a new reading/writing program and has discontinued a grammar program we've used for several years. In the new program the grammar component is virtually non-existent. On a gut level I feel that students are struggling with test questions, even math ones, due to lack of practice/knowledge of grammar. They simply don't understand what the questions are asking.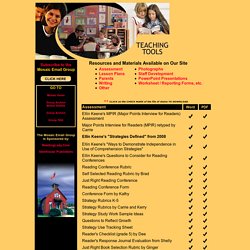 The twelve Reading Strategies PowerPoints below were created for system-wide school development in Elkhart, Indiana. Each Power Point presentation takes approximately fifteen minutes. Permission has been given for list-serve members to use these Power Points for their own school presentations.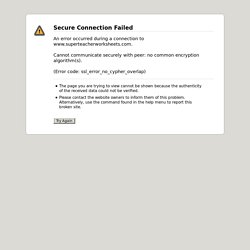 Copyright 2013 - Super Teacher Worksheets Printable Worksheets for Teachers and Homeschool Families Fraction strips, fraction circles, and fraction worksheets.