Resources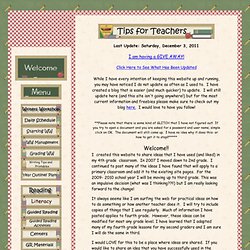 LAL Tips for Teachers
Last Update: Saturday, December 3, 2011 I am having a GIVE AWAY! Click Here to See What Has Been Updated While I have every intention of keeping this website up and running, you may have noticed I do not update as often as I used to.
Shanahan on Literacy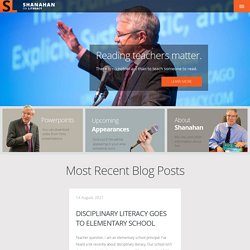 Recently, Education Week published an interesting piece about a Florida program aimed at extending the school days of children in the 100 lowest-performing elementary schools in the state. These schools were mandated to add an extra hour of reading instruction to their days. The result: 75% of the schools improved their reading scores, 70 of them coming off the lowest-performing list. Duh! Those who know my work in the schools are aware that amount of instruction is always the first thing that I look at.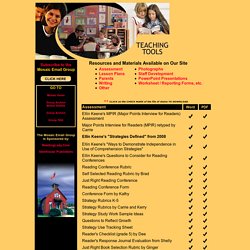 The twelve Reading Strategies PowerPoints below were created for system-wide school development in Elkhart, Indiana. Each Power Point presentation takes approximately fifteen minutes. Permission has been given for list-serve members to use these Power Points for their own school presentations.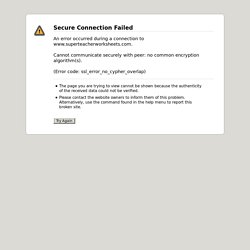 Copyright 2013 - Super Teacher Worksheets Printable Worksheets for Teachers and Homeschool Families Fraction strips, fraction circles, and fraction worksheets.