Global Issues
Satirical Art Drawings by Pawel Kuczynski - StumbleUpon. Fun Pic, Pop Culture — By Dave on 2011/02/28 1:48 PM These beautiful works of art are from Polish artist Pawel Kuczynski.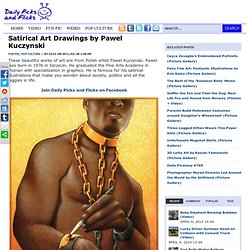 Pawel was born in 1976 in Szczecin. He graduated the Fine Arts Academy in Poznan with specialization in graphics. World-resources-map-r2.gif from mint.com - StumbleUpon. Breathingearth - CO2, birth &death rates by country, simulated real-time - StumbleUpon. Top 10 Pictures That Shocked The World | Top 10 Lists | TopTenz.net - StumbleUpon. It has often been said throughout time that a picture is worth a thousand words.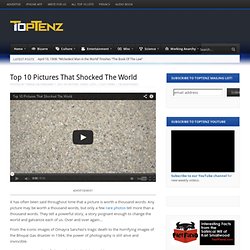 Any picture may be worth a thousand words, but only a few rare photos tell more than a thousand words. They tell a powerful story, a story poignant enough to change the world and galvanize each of us.
---