Funny Stuff
Sketch Swap - StumbleUpon. Draw a Stickman - StumbleUpon. Historically hardcore - Creative Collection. October 18th, 2011.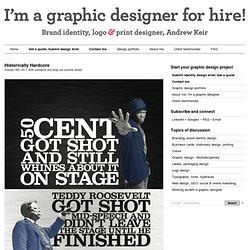 Both comments and pings are currently closed. You may have seen a version of these floating around which looked to be promotions for The Smithsonian Museum. They are in fact a series of self promotional work from the team at An Erratic Perspective. The Smithsonian Museum reference was initially included to make the posters more authentic, but removed to avoid confusion after the posters viral popularity on the internet. In any event, the series deserves a mention. Inspiration Gallery #103 - Various quotations & From up North | Design... Most designers seek inspiration in the initial stage of a project to get their creative juices flowing and/or to get updated with the latest trends in graphic design.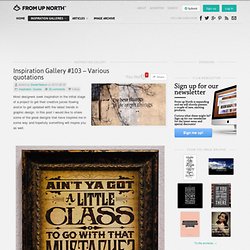 In this post I would like to share some of the great designs that have inspired me in some way and hopefully something will inspire you as well. Do you still think of me? Nobody dies a virgin… When life hand you lemons… Design is thinking made visual. Animals with a Sense of Humor Video - StumbleUpon. Log in 110% Awesomeness Uzair Nazeer.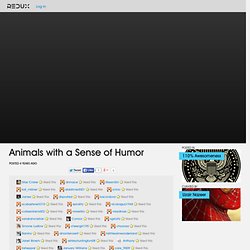 American City of Future (1925) #2 - StumbleUpon. 10 Best Ad Campaigns "Lifes too short for the wrong job" (Pic) |... - StumbleUpon. 25 Ways To Tell You&re A Kid Of The &90s: Pics, Videos, Links, News - StumbleUpon. Todd Lamb Notes From Chris Gallery. Welcome to the " Notes From Chris" gallery.
These are notes that I post around New York City from a mysterious man named Chris. Chris wants to do tedious things with people. Survival Tips From Bear Grylls Meme: Pics, Videos, Links, News. Creative and amusing custom designed sneakers & This Blog Rules | Why go... Daniel Reese or how he calls himself "Sneaker Freaker" is 21 years old designer of these unusual and unique sneakers.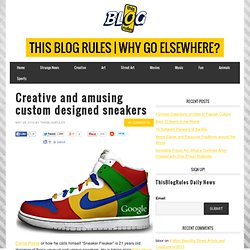 He is taking plain Nike shoes and turning them into playful part of your outfit. The themes that he is using are web, video games, music, movies, comics and many other pop culture designs. If you want to own one of these sneakers or any other with custom made designs, you can order them from his web shop. The Most Badass Tombstones Ever from Ace of Base. Dwight Schrute Knows Best - StumbleUpon. Oh Dwight, you are the best thing to happen to the US version of The Office.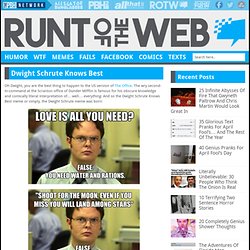 The wry second-in-command at the Scranton office of Dunder Mifflin is famous for his obscure knowledge and comically literal interpretation of… well… everything. And so the Dwight Schrute Knows Best meme or simply, the Dwight Schrute meme was born: Enjoy the Dwight Schrute meme? Check out Part 2: The Return Of The Schrute Meme and Schrute Facts.
---