Entertainment
Learn to draw. Iamdirt.com. Welcome Welcome to my home on the web for the one-man show "Dirt," which is now entering its 10th year as one of the most popular presentations for young people.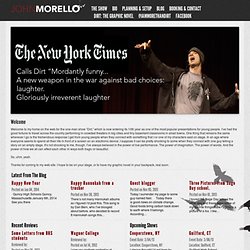 I've had the good fortune to travel across the country performing in crowded theaters in big cities and tiny basement classrooms in small towns. DEAR BLANK, PLEASE BLANK. Un progetto ironico e geniale di Jared Wunsch e Hans Johnson.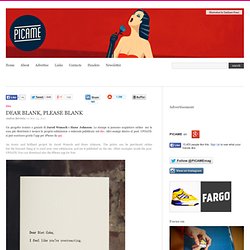 Le stampe si possono acquistare online ma la cosa più divertente è inviare le proprie submission e vedersele pubblicate sul sito. Altri esempi dentro al post. Funny Pickup Lines. Comics :: Cats. Spongebob Transcripts - Fan site - of episode en movie scripts! Read spongebob script of episodes here - Spongebob transcript collection - Spongebob Squarepants Transcripts - spongebob scripts.
Funny Pictures at WalMart. Monoface. AwkwardFamilyPhotos.com.
---