OFAT
On 1 April, the National College merged with the Teaching Agency to become the National College for Teaching and Leadership. The new agency has two key aims: improving the quality of the workforce; and helping schools to help each other to improve. Find out more about the new agency. We can help you to develop as a leader and achieve your career goals. Whether you're taking on your first leadership role or are an experienced and successful school or children's centre leader, we have something for you. We also offer professional development for chairs of governors and school business managers.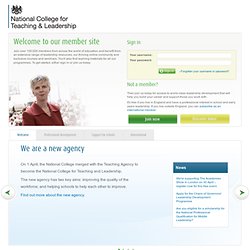 National College for School Leadership
Clayton R. Wright has done his 28th version of his amazing list of conferences again this year. Past years eLearning Conferences 2012, eLearning Conferences 2011, eLearning Conferences 2010, eLearning Conferences 2009.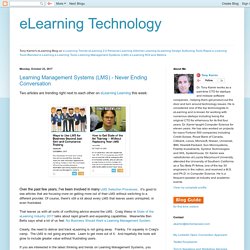 contents: introduction · communities of practice · legitimate peripheral participation and situated learning · learning organizations and learning communities · conclusion · references · links · how to cite this article Many of the ways we have of talking about learning and education are based on the assumption that learning is something that individuals do. Furthermore, we often assume that learning 'has a beginning and an end; that it is best separated from the rest of our activities; and that it is the result of teaching' (Wenger 1998: 3). But how would things look if we took a different track? Supposing learning is social and comes largely from of our experience of participating in daily life? It was this thought that formed the basis of a significant rethinking of learning theory in the late 1980s and early 1990s by two researchers from very different disciplines – Jean Lave and Etienne Wenger.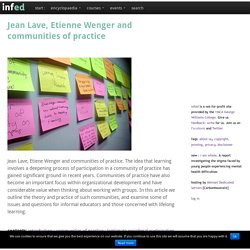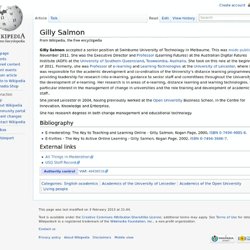 Gilly Salmon
"Professor Gilly Salmon has been a digital learning innovator for more than 20 years. She was the was a founding director of All Things In Moderation, in 2001. She was appointed Pro Vice-Chancellor of Learning Transformations at Swinburne University of Technology, Melbourne, Australia in January 2012.
Broadcast Yourself