Jeux
Zelda Solarus : Mystery of Solarus XD - Téléchargement
Vous pouvez ici télécharger notre création humouristique : Zelda Mystery of Solarus XD, le mini-jeu parodique qui va changer votre façon de voir Zelda. Il est disponible depuis le 1er avril 2011, et c'est un jeu complet ! Mais surtout, ne vous attendez pas à un jeu comme les autres : sur ce site, tout est possible le 1er avril ! Les commandes de jeu sont les mêmes que dans Zelda Mystery of Solarus DX. Vous pouvez donc consulter le mode d'emploi de ce dernier si vous avez besoin de vous familiariser avec les touches.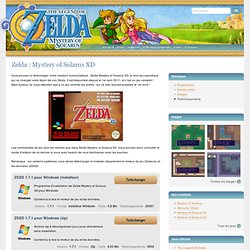 New website, new design and new prices onNov. 7, 2013, 6:38 p.m. Nitro gets a makeover! After months of intensive work, the team is proud to present the new face of its over boosted servers. New prices ?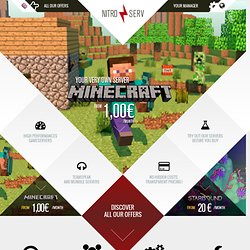 fr - Description de l'offre serveur de jeux
IWBTG! A Very Hard Game About a Boy and 8-bit Masochism!
If the game is crashing on the title screen PLEASE RESTART and then report if that helps. if the game is crashing while restarting, lower your graphical details. It'll reduce the blood splatter.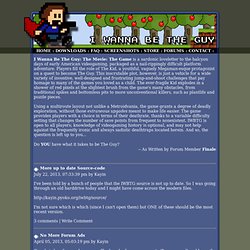 New Release: 0 A.D. Alpha 8 Haxāmaniš :: 0 A.D. :: Wildfire Games
CycloManiacs - How-To Geek Arcade
How to Make a Secret Phone Cable Flash Drive Do you have an unused mobile phone cable that you would love to do something fun and awesome with? Then why not turn it into a secret flash drive! Today's video shows you what you need, and how to do it in just a few easy steps. The Science of Snowflakes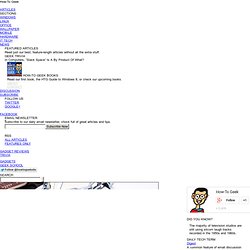 Zombie Bites game - Hairy Games - Play online games