Historical Resources
1806_engl - a Gaming video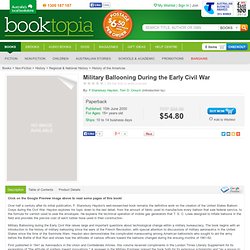 Military Ballooning During the Early Civil War, F. Stansbury Haydon, 9780801864421
Click on the Google Preview image above to read some pages of this book! Over half a century after its initial publication, F. Stansbury Haydon's well-researched book remains the definitive work on the creation of the United States Balloon Corps during the Civil War.
Place bid Review and confirm your bid Bid confirmation d h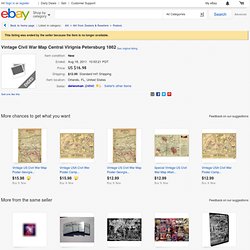 Antique Repro Civil War Map Central Virignia Petersburg - eBay (item 380174594934 end time Feb-27-11 09:09:06 PST)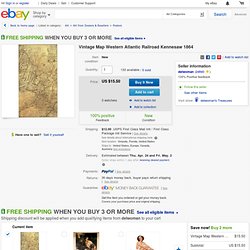 Antique Repro Civil War map Kennesaw Route Atlanta 1864 - eBay (item 380174594868 end time Feb-27-11 09:08:51 PST)
Place bid Review and confirm your bid Bid confirmation
USA-E-Lorraine-III
Lone Sentry Site Map
Axis History Forum • View topic - Lets build the Battle of the Frontiers
Battle of the Frontiers bibliography Part 1 Hew Strachan has published his first volume of a history of world war I. It's entitled To Arms. It covers the opening battles of the war very well.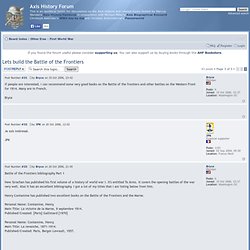 University of Texas Libraries
Normand Battle maps
The 352nd Infantry Division at Omaha Beach
(June 1944) Much has been written about Omaha Beach and the days leading up to June 6, 1944, ( D-Day ), but largely from the Allied perspective. Very little had been known of the German side of history, particularly the German 352nd Infantry Division (352ID), responsible for the defense of the Omaha Beach sector. Shortly after the end of WWII , while a prisoner of war in the United States, Lt Col. Fritz Ziegalmann (Chief of Staff of the 352ID) wrote a history of the 352nd Infantry Division in Normandy, for the United States War Department's Foreign Military Studies. Most scholars draw upon the US Army's 1948 translation of Ziegalmann's work.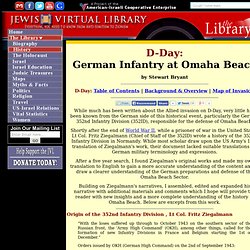 World War II Maps
The page you are looking for might have been removed, had its name changed, or is temporarily unavailable. Please try the following: Make sure that the Web site address displayed in the address bar of your browser is spelled and formatted correctly. If you reached this page by clicking a link, contact the Web site administrator to alert them that the link is incorrectly formatted.
World War II Records
The operations of war explained and ...
Cavalry tactics ...
The Cavalry at Gettysburg: A ...
The Cavalry at Gettysburg: A ...
Osprey Publishing - Military History Books - American Civil War
Napoleon at bay 1814
Napoleon at bay 1814
Ken Burns' The Civil War - 3 DVD Set - ABC Shop
Ken Burns The Civil War: PBS - American History Series, Civil War Documentary, Gift Sets
Search results for 'official records' in EBooks | Borders
Browse | Cornell University Library Making of America Collection
The War of the Rebellion: a Compilation of the Official Records of the Union and Confederate Armies Author: United States. War Dept.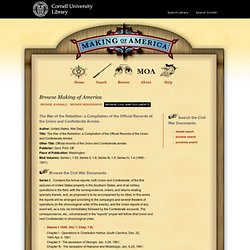 south-total
CivilWarAmerica.com electronic media