Geekitude
PIXELS by PATRICK JEAN. - une vidéo Art et Création. 28 Geekiest Mr. Potato Head Designs. 28 Geekiest Mr.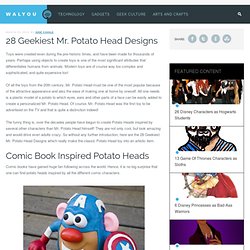 Potato Head Designs Toys were created even during the pre-historic times, and have been made for thousands of years. Perhaps using objects to create toys is one of the most significant attributes that differentiates humans from animals. Modern toys are of course way too complex and sophisticated, and quite expensive too! Of all the toys from the 20th century, Mr. Les Proverbes à la sauce web 2.0. La meilleure petite annonce de tous les temps. Ufunk.net Jolies Filles et Animaux Sauvages – 23 superbes photographies surréalistes de Katerina Plotnikova Beautiful Death – Toutes les morts de Game Of Thrones dans de superbes illustrations !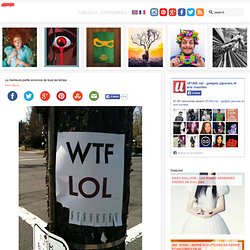 Pop Culture – Cartes de visite des personnages cultes… HERRO KITTY KIT : FIGURINES HELLO KITTY POUR GEEKETTES | GEEK et. DAN the MAN.
---