Learning In General
Whenever the subject of why some people learn faster comes up, I get a whole host of common answers: Some people are just naturally smart. (Often implying you can't improve)Everyone is "smart" in their own way.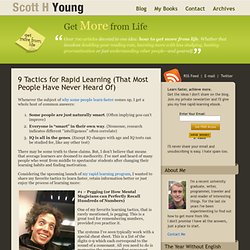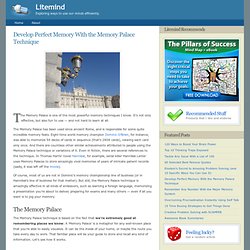 The Memory Palace is one of the most powerful memory techniques I know. It's not only effective, but also fun to use — and not hard to learn at all. The Memory Palace has been used since ancient Rome, and is responsible for some quite incredible memory feats. Eight-time world memory champion Dominic O'Brien, for instance, was able to memorize 54 decks of cards in sequence (that's 2808 cards), viewing each card only once.
W e've already seen how to develop perfect memory by building palaces in our minds . That's an amazing technique, but a great memory is only a hint of how powerful mental environments can be. How about using your imagination to create a place that you can go to at any time to generate or recreate any feeling, emotion or memory you feel like?
Put Yourself in Any Mental State With a Mental Sanctuary