Movies
Step Up 3D (2010
Edit Storyline A tight-knit group of New York City street dancers, including Luke (Malambri) and Natalie (Vinson), team up with NYU freshman Moose (Sevani), and find themselves pitted against the world's best hip hop dancers in a high-stakes showdown that will change their lives forever.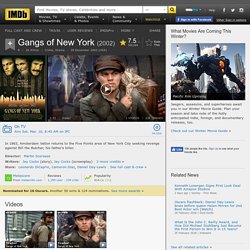 Gangs of New York (2002
Edit Storyline 1863.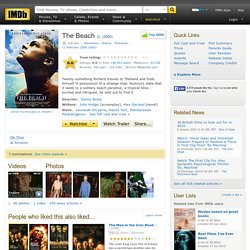 Goofs When Sten is carried out of the water draped around his friend's back, there is no sign of a shark bite to his right side, but when he reaches the community, the shark bite to his right side is visible. See more » Quotes
The Beach (2000
Pictures perfected - how famous photos were manipulated Photos | Pictures perfected - how famous photos were manipulated Pictures - Yahoo!
The best movies evoke tears, laughter, terror, reminiscence, and/or mystery in a truly personal way. Anything less (AKA, around 98% of all movies) serves no purpose other than to shove mindless, forgettable fodder in our face and line Hollywood's pockets (Be afraid Michael Bay, be VERY afraid). This is that other, sacred 2%—the Holy Grail of cinema. Note: "Memorable Moments" may contain spoilers. 100.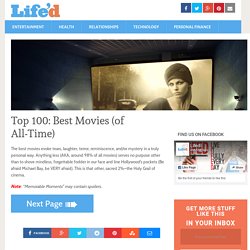 Scientists trying to create artificial life generally work under the assumption that life must be carbon-based, but what if a living thing could be made from another element? One British researcher may have proven that theory, potentially rewriting the book of life. Lee Cronin of the University of Glasgow has created lifelike cells from metal — a feat few believed feasible. The discovery opens the door to the possibility that there may be life forms in the universe not based on carbon, reports New Scientist. Even more remarkable, Cronin has hinted that the metal-based cells may be replicating themselves and evolving. "I am 100 percent positive that we can get evolution to work outside organic biology," he said.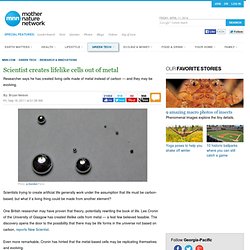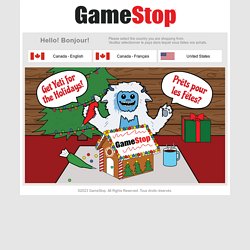 ThinkGeek's Geek Trivia Night on February 13! New year. New Trivia Night!Join us on Thursday, February for our first Geek Trivia Night of 2014 at Jammin' Java in Vienna, VA. Compete against your fellow geeks for the title of Geek Masters of the Universe and have a grand ol' time!