Fun
I was thinking the same thing. I thought he might be switching something off and on when he moved it otherwise what's the difference between the pressure he applies when he's changing the height/angle and the pressure he applies when he rotates it or moves it along the track? I think you are missing the point. This is a mutual locking demonstration, not a weight bearing one. The idea is that at whatever level he puts the magnet or in whatever orientation, the attraction and repelling forces are perfectly balanced. That is mind altering because logic says that would only happen in a very narrow range and any motion would serve to disrupt the very precarious balance.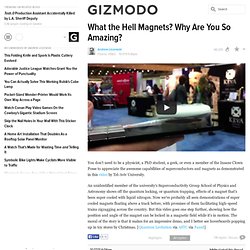 What the Hell Magnets? Why Are You So Amazing?
Watch Series Online for free, Full episodes
Warsow.net
פיתוח דוחות האדם (HDR) - תוכנית האו"ם לפיתוח (UNDP)
bookmarks - 420 Free Movies Online: Great Classics, Indies, Noir, Westerns & More
World's Tallest Buildings 2015 - SkyscraperPage.com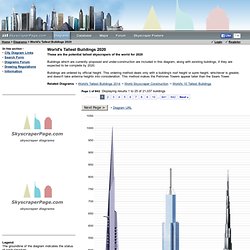 World's Tallest Buildings 2020 These are the potential tallest skyscrapers of the world for 2020 Buildings which are currently proposed and under-construction are included in this diagram, along with existing buildings, if they are expected to be complete by 2020.
Search: עברי לידר