Photoshop
Written by RossAugust 29, 2008 Glowing effects are getting used more and more now and they look awesome when done well so I've compiled a list of the best tutorials showing you how to achieve these effects. All these Photoshop tutorials give you great results and a good explanation of how to get there. I've included 25 so it should keep you busy for a while anyway! Glowing light trails
25 Brilliant Glow Effects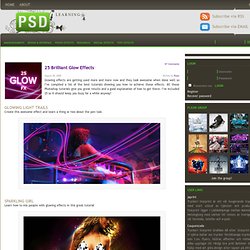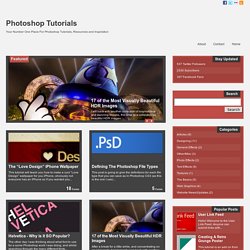 This tutorial will teach you how to make a cool "Love Design" wallpaper for you iPhone, obviously not everyone has an iPhone so if you wanted you... This post is going to give the definitions for each file type that you can save as in Photoshop CS3 (as this is the one I use)... The other day I was thinking about what font to use for a some Photoshop work I was doing, and whilst searching through the many different fonts...
Online-Photoshop Tutorials
MOGO media forums
Ornamentals Photoshop Brushes | Brushes Download | Free Photoshop Brushes | Gradients | Icons
30 Beautiful Photo Frames and Borders Photoshop Tutorials, Brushes and Actions.
It is true that Photo Effects is perhaps the most popular Photoshop topic today. And it is also true that after we applied an effect to a photo, we are tempted to "wrap it up" like a gift. Adding frames to photos is a way to enhance the image in an artistic way. This article is a selection of some beautiful frames, edges and borders Photoshop resources you can apply to your photo albums.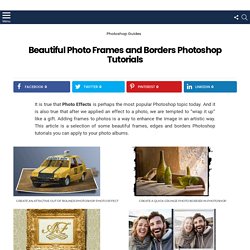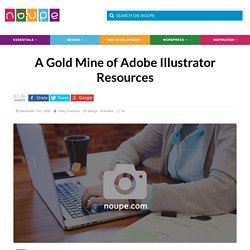 Dec 11 2009 By Melissa Scroggins What could be better than striking gold? How about a huge list of Adobe Illustrator resources?
Free Download: Creative Doodles Photoshop Brushes
16 Photoshop Actions to add Style and Professionalism to your Images
Photoshop >> Creating Movie Matte Paintings with Photoshop