גוגל
‫סרטון הדרכה לעבודה בגוגל סייטס‬‎
Google News Timeline
Resources - Mister Sill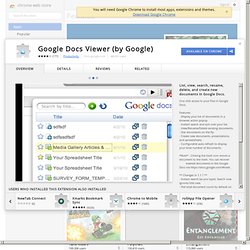 List, view, search, rename, delete, and create new documents in Google Docs. One click access to your files in Google Docs. Features: - Display your list of documents in a browser action popup. - Instant search and sort over your list. - View/Rename/Delete existing documents. - Star documents on the fly. - Create new documents, presentations, and spreadsheets. - Configurable auto-refresh to display your total number of documents.
Google Docs Viewer (by Google)
Insights for Search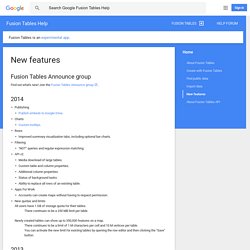 Fusion Tables Announce group Find out what's new! Join the Fusion Tables Announce group.
What's new in Fusion Tables? - Google Fusion Tables Help
תבניות של Google Docs למתן ציון לטופס
Google Custom Search - Site search and more
Features · Inside Google Search
תכני הקורס - האקדמיה למורים של Google
Google
סרטון מצגת שיתופית בגוגל דוקס
Using forms in Google docs lets anyone create forms quickly and share those forms via email, embed them into a webpage or blog. If you are a teacher, you can create formulas that allow you to have these forms graded in minutes. The formula part is a bit challenging, so I wrote this article to talk about how I recently created a final for one of my classes.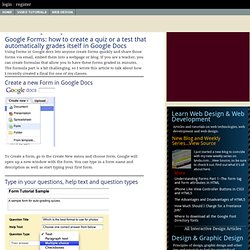 שאלון גוגל דוקס חישוב ציונים...
יצירת שאלון בגוגל דוקס
SearchStories's Channel