Skole
Free Engineering Video Lecture courses. Nerd Paradise : How to Write a 20 Page Research Paper in Under a Day. Posted on: 10 Cado 7:0 - 5.27.29 So you've procrastinated again.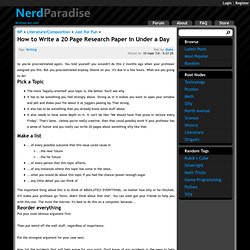 You told yourself you wouldn't do this 2 months ago when your professor assigned you this. But you procrastinated anyway. Shame on you. Game Theory. First published Sat Jan 25, 1997; substantive revision Wed May 5, 2010 Game theory is the study of the ways in which strategic interactions among economic agents produce outcomes with respect to the preferences (or utilities) of those agents, where the outcomes in question might have been intended by none of the agents.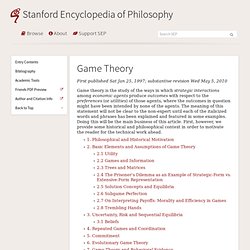 The meaning of this statement will not be clear to the non-expert until each of the italicized words and phrases has been explained and featured in some examples. Doing this will be the main business of this article. First, however, we provide some historical and philosophical context in order to motivate the reader for the technical work ahead. OpenStudy: Study Together. Khan Academy.
---