Instagram Official Online Presence
Avec l'appareil photo brillant , vous pouvez créer et partager vos selfie attrayant sur ​​Facebook simple et facile . Reçois des messages quand amis et commenter sur votre selfie et voir les dernières photos de vos amis en un seul endroit . Caméra brillant application gratuite est : feed Facebook de photo , galerie photo android , appareil photo de pointe pour selfie , photo éditeur de portrait et Facebook Photo Uploader .
Instagram on Google Play
Instagram on Appstore
Description Instagram Plus de 150 millions d'utilisateurs aiment Instagram ! C'est une manière simple de capturer et partager les moments du monde entier sur votre iPhone.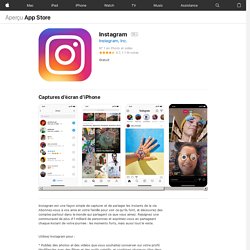 Instagram on Instagram
Instagram on Facebook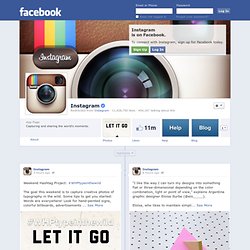 For Texas Instagrammer Tony Ciampa (http://instagram.com/emolabs/), Instagram serves as a place where images and creative writing come together as a form of self-expression. Tony took to Instagram to make friends after moving to Texas from... his native Boston, and his photos reflect their adventures together. It wasn't until later when his experiments in poetry began.
Have an account? Sign in New to Twitter? Join Today » Forgot password?
Instagramon Twitter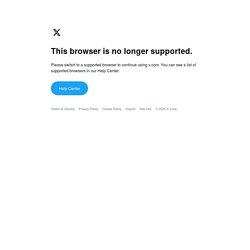 For more of Varun's photos, browse the #mytoyplane hashtag and follow @vnthota on Instagram. As the son of a helicopter pilot, Macau Instagrammer Varun Thota (@vnthota) developed an early love for flying. "I used to play Microsoft's Flight Simulator for hours and even used it to train for my mock pilot's certificate as a kid," Varun remembers. Now in his late twenties, Varun is still simulating flight patterns but has taken to Instagram to explore his fascination with aviation in a series he calls #mytoyplane.
Instagram Help Center
About Us • Instagram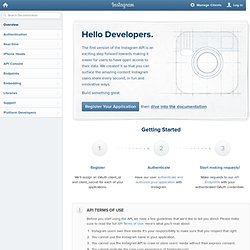 The first version of the Instagram API is an exciting step forward towards making it easier for users to have open access to their data. We created it so that you can surface the amazing content Instagram users share every second, in fun and innovative ways. Build something great. Getting Started Register We'll assign an OAuth client_id and client_secret for each of your applications. Authenticate Have our user authenticate and authorize your application with Instagram.