jQuery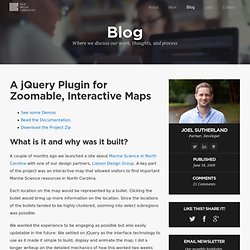 What is it and why was it built? A couple of months ago we launched a site about Marine Science in North Carolina with one of our design partners, Liaison Design Group.
A jQuery Plugin for Zoomable, Interactive Maps - GetHiFi
The final roundup for all the jQuery plugins of year 2010!
Top 10 jQuery Plugin of Year 2010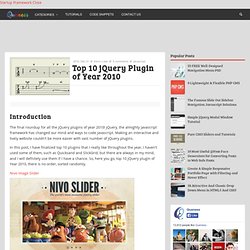 Blog · Metafizzy Blog
Managing documentation can easily grow to be an overwhelming and tedious undertaking for any developer who open sources her code. Consider how many places docs, demos, and instructions can appear for one project: README within the project source itself GitHub wiki developer's personal site external site just for project project listing page - like plugins.jquery.com