jQuery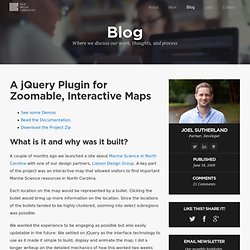 What is it and why was it built? A couple of months ago we launched a site about Marine Science in North Carolina with one of our design partners, Liaison Design Group .
A jQuery Plugin for Zoomable, Interactive Maps - GetHiFi
The final roundup for all the jQuery plugins of year 2010!
Top 10 jQuery Plugin of Year 2010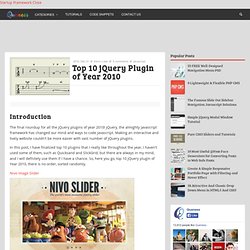 Blog · Metafizzy Blog
This is a story of serendipity. But first, may I present Metafizzy's new logotype, designed by James T. Edmondson .