Mother Nature
A stunning time-lapse of Iceland's nightless summer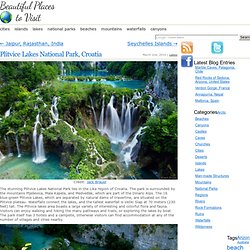 The stunning Plitvice Lakes National Park lies in the Lika region of Croatia. The park is surrounded by the mountains Plješevica, Mala Kapela, and Medveđak, which are part of the Dinaric Alps. The 16 blue-green Plitvice Lakes, which are separated by natural dams of travertine, are situated on the Plitvice plateau.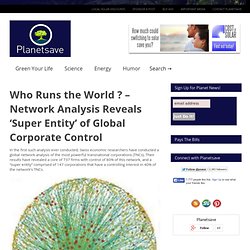 Business Published on August 28th, 2011 | by Michael Ricciardi In the first such analysis ever conducted, Swiss economic researchers have conducted a global network analysis of the most powerful transnational corporations (TNCs).
Sacrebleu!
Train Vs. Tornado - Spectacular!