jQuery
jQuery File Upload is an open source plugin for jQuery that supports multiple file upload with lots of useful features including drag and drop, upload progress indicator and cross-site file uploads.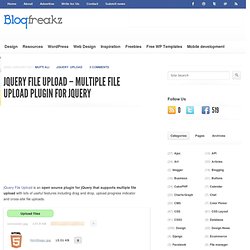 jQuery File Upload - Multiple File Upload Plugin for jQuery | blogfreakz.com
Published in Web Development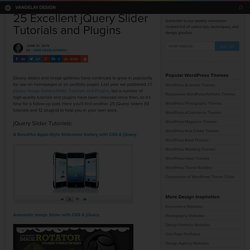 25 Excellent jQuery Sliders Tutorials and Plugins
Last updated on Nov 20, 2010 Originally published on September 12, 2010 by malihu , under Templates & web apps . A simple, yet elegant fullscreen image gallery created with the jQuery library and CSS. The gallery features fullscreen images in various modes and custom scrollbars.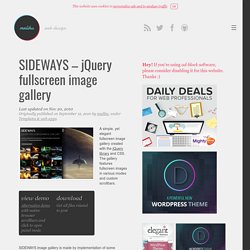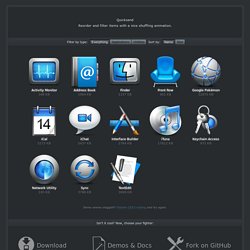 Quicksand Reorder and filter items with a nice shuffling animation.