Fromewe2you
From Ewe to You
Purveyor of yarns and accessories for knitting.
Mini Mills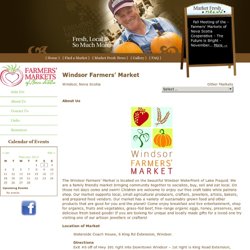 About Us The Windsor Farmers' Market is located on the beautiful Windsor Waterfront of Lake Pisquid.
Windsor Farmers' Market | Farmers Markets of Nova Scotia
ArtYarns
Lismore Sheep Farm Wool Shop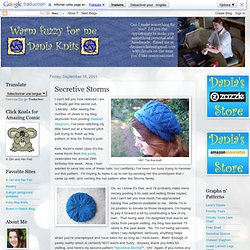 Secretive Storms
I can't tell you how relieved I am to finally get this secret out. Literally. After seeing the number of views to my blog skyrocket from posting Stalwart Staghorn , I've been stitching my little heart out at a fevered pitch just trying to finish up this pattern in time for Friday's post. Kelli, Kevin's sister (yes, it's the same Kevin from this post ), celebrated her annual 29th birthday this week. Now, I had wanted to send her one of these hats, but (selfishly) I've been too busy trying to hammer out this pattern.
Welcome to DowntownYarns.com
Loopy Mango 78 Grand St. New York, NY 10013 212 343 7425 loopymango [at] yahoo.com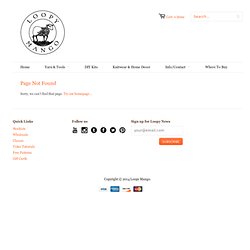 Loopy Mango: Soho boutique specializing in designer clothing, jewelry, accessories and antique furniture.
The Campaign for Wool :: Home
Canada - Local to Global Environmental Conservation
THE COAST | Halifax News, Events, Restaurants, Coast Mart | CoastMart, Concerts, Free Classifieds | Nova Scotia
Saltscapes - Food & Drink | Home & Cottage | People & Culture | Travel | Atlantic Canada
Canadian Living: Recipes & cooking advice. Crafts, health, relationships, parenting, fashion, beauty & lifestyle
Pickles
The neck's best thing
Cotton & Cloud - Knitting Patterns | Seamless Knitting | Knitting Pattern
Yarns by Mirasol | Knitting Fever
Global authority in trend-forecasting, WGSN, presented their predictions for A/W13 at Pure London . Here they unveil their macro trends with an insight into their context which you can expect to see across formalwear, casualwear and occasionwear directions for AW13. "Hack-tivate, WGSN's first macro trend for A/W13, elevates traditional ideas of DIY, deconstruction and customisation.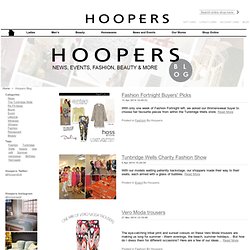 Hoopers | Hoopers Blog | Style and Quality
Scarves & Wraps - Find Scarves and Wraps For Men and Women
Wool Blankets, Wool Yarn and Woolen Blankets ¯ MacAusland´s Woolen Mills
Wool Yarns by Briggs & Little Woolen Mills Ltd. | Free Knitting Patterns | New Brunswick Canada North America | Knitting & Crocheting Yarn
KnitHacker
Seafoam Lavender Farm Nova Scotia Canada Buy Lavender Products Online. |culinary lavender|lavender soap|lavender skin care|lavender festival|lavender aromatherapy.
From Ewe to You
Boomer Caps - Saturday Knit A-Long's Join us here at the shop on Saturday, 16th & 23rd February 201 3 in support of a great cause, 'Boomer's Leg acy'. What exactly is 'Boomer's Legacy'? Boomer's Legacy Foundation is a 100% Canadian charitable organization created in 2006. The catalyst for its beginning was the death of Corporal Andrew "Boomer" Eykelenboom, who was killed in action, in Spin Boldak, Afhganistan in August, 2006. Boomer's Legacy was created to embody and perpetuate the passion Andrew had towards helping people in need whom he encountered while deployed as a Medical Technician in the Canadian Forces.
tumbler