Fromewe2you
From Ewe to You
Purveyor of yarns and accessories for knitting.
Mini Mills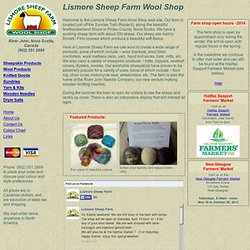 Welcome to the Lismore Sheep Farm Wool Shop web site. Our farm is located just off the Sunrise Trail (Route 6), along the beautiful Northumberland Shore in Pictou County, Nova Scotia. We have a working sheep farm with about 300 sheep. Our sheep are mainly Dorset / Finn crosses which produce a beautiful soft fleece.
Lismore Sheep Farm Wool Shop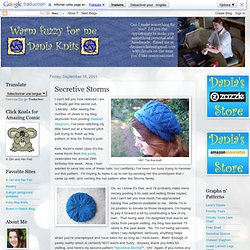 Secretive Storms
I can't tell you how relieved I am to finally get this secret out. Literally. After seeing the number of views to my blog skyrocket from posting Stalwart Staghorn, I've been stitching my little heart out at a fevered pitch just trying to finish up this pattern in time for Friday's post. Kelli, Kevin's sister (yes, it's the same Kevin from this post), celebrated her annual 29th birthday this week. Now, I had wanted to send her one of these hats, but (selfishly) I've been too busy trying to hammer out this pattern.
Welcome to DowntownYarns.com
search home knitting + crochet sewing + patchwork
purl soho | home
Shaun the Sheep - The Official Site
The Campaign for Wool :: Home
Canada - Local to Global Environmental Conservation
THE COAST | Halifax News, Events, Restaurants, Coast Mart | CoastMart, Concerts, Free Classifieds | Nova Scotia
The Coast Sign up for our newsletters Browse Listings Browse Classifieds Browse Bitch Browse News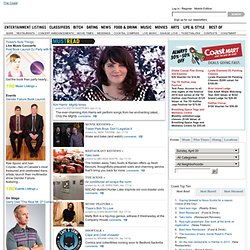 Saltscapes - Food & Drink | Home & Cottage | People & Culture | Travel | Atlantic Canada
Canadian Living: Recipes & cooking advice. Crafts, health, relationships, parenting, fashion, beauty & lifestyle
Pickles
The neck's best thing
Knitting Yarn, Books, Patterns, Needles & Accessories
Earth Hour
Cotton & Cloud - Knitting Patterns | Seamless Knitting | Knitting Pattern
Yarns by Mirasol | Knitting Fever
Hoopers | Hoopers Blog | Style and Quality
Scarves & Wraps Gwen Stefani is Kimono Cute January 10, 2014 Roselle 6 Ways to Wear Fur on Fur — As Inspired by Kelly Brook January 9, 2014 Roselle Jessica Simpson Looks Foxy in Faux Fur Poncho at JFK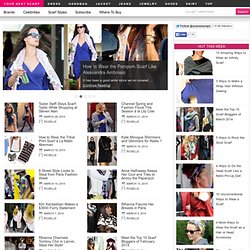 Scarves & Wraps - Find Scarves and Wraps For Men and Women
Wool Blankets, Wool Yarn and Woolen Blankets ¯ MacAusland´s Woolen Mills
For over seventy years, MacAuslands have been producing quality woolen blankets and yarns, made of 100% virgin wool yarn. Because of the high quality of the wool, the blankets are lighter than most wool blankets, but last a lifetime. There are four sizes of blankets available, and three types of wool yarn in almost thirty different colors. You can bring in your own wool for custom spinning or weaving, or pick from our selection of woolen blankets at the office in our mill.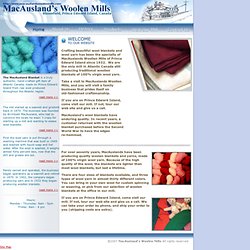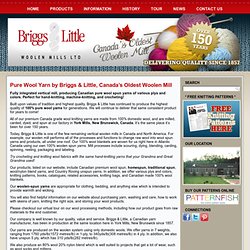 Fully integrated vertical mill, producing Canadian pure wool spun yarns of various plys and colors. Perfect for hand-knitting, machine-knitting, and crocheting! Built upon values of tradition and highest quality, Briggs & Little has continued to produce the highest quality of 100% pure wool yarns for generations.
Wool Yarns by Briggs & Little Woolen Mills Ltd. | Free Knitting Patterns | New Brunswick Canada North America | Knitting & Crocheting Yarn
KnitHacker
Seafoam Lavender Farm Nova Scotia Canada Buy Lavender Products Online. |culinary lavender|lavender soap|lavender skin care|lavender festival|lavender aromatherapy.
Garnstudio
From Ewe to You
One of our customers dropped off two boxes (shoe box size) of vintage yarn. The majority of yarn was manufactured by Newlands & Co., Limited at Galt, Ontario (in 1973 Galt amalgamated with the towns of Preston and Hespeler, and the hamlet of Blair to form Cambridge, Ontario). Newlands & Company, was established in 1884 to produce knitted cloth and imitation buffalo robes, cold weather garments, coats, caps, mitts and rugs. The original plant still stands today. Newlands & Co., Limited no longer exists under that name. Another yarn that was in the boxes was a fingering weight yarn in very good condition manufactured by the Maitland Spinning Mills Ltd. at Listowel, Ontario.
tumbler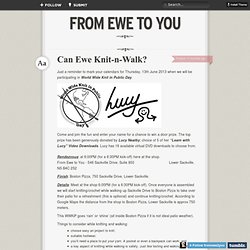 Ravelry - a knit and crochet community