Brasil
RH Brasil Lista
o voltar ao mercado de trabalho no Brasil após uma expatriação
A consultora financeira Silmara Moreira da Silva, de 42 anos, é o que se pode chamar de profssional superqualificada.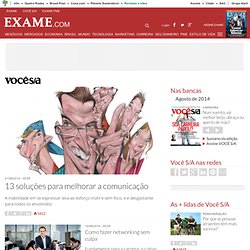 Vipper Talentos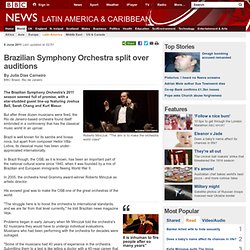 Brazilian Symphony Orchestra split over auditions
7 June 2011 Last updated at 21:51 ET By Julia Dias Carneiro BBC Brasil, Rio de Janeiro Roberto Minczuk: "The aim is to make the orchestra world class" The Brazilian Symphony Orchestra's 2011 season seemed full of promise, with a star-studded guest line-up featuring Joshua Bell, Sarah Chang and Kurt Masur.
World Tonight: Brazil and the world: an invisible giant?
11 April 2011 Last updated at 00:54 ET By Paulo Cabral BBC News, Sao Paulo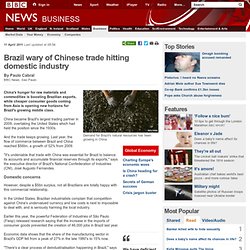 Brazil wary of Chinese trade hitting domestic industry
A chronology of key events: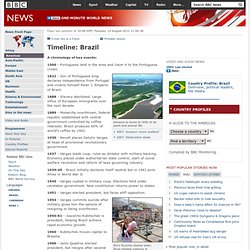 Timeline: Brazil