Funny
— The International Center for Bathroom Etiquette
Image Hosting. Rewarded.
Today, I was sleeping over my boyfriends house for the first time. When we went to bed, I asked him if he was scared of the tickle monster under his bed, as he had his feet hanging off the side. He laughed at me and told me not to be so childish.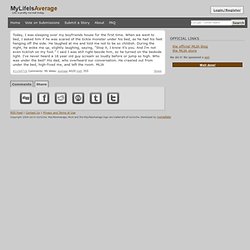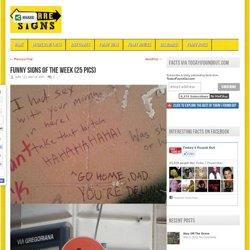 Home Fascinating Facts Rage Comics Funny Signs Funny Notices
BEST COMEBACK EVER (As seen on Facebook) – Dog and Pony Show - Better at the internet than you…
Courtroom Testimony
These are things people actually said in court, word for word, taken down and now published by court reporters who had the torment of staying calm while these exchanges were actually taking place. ATTORNEY: Are you sexually active? WITNESS: No, I just lie there. ATTORNEY: What is your date of birth? WITNESS: July 18th.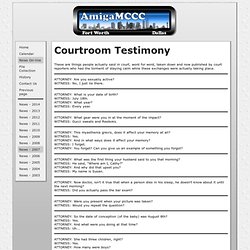 207
The 29 Best Charlie Sheen Quotes: The Definitive List from Charlie Sheen Quotes
65590_700b.jpg (700×273)
Reasons why you should have a camera phone
Crazy THINGS PARENTS TEXT ™