Advice
Internship Abroad in Asia, Africa & South America: Global Crossroad
Global Crossroad's internship abroad program offers 2-12 weeks of customized internship opportunities for students, researchers, and explorers in Argentina , China , Costa Rica , Ghana , India , Kenya , Nepal , Peru , Tanzania , Thailand , Uganda with projects in more countries becoming available soon.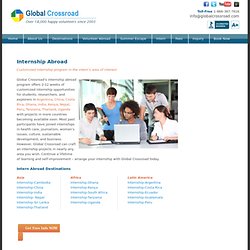 Where To Go After College? Whether You Travel Or Work Abroad After College, It's Up To You! :: CollegeAftermath.com
There is no time like now if you're an explorer at heart!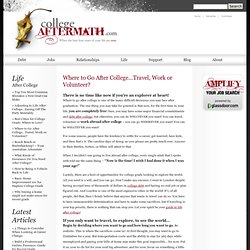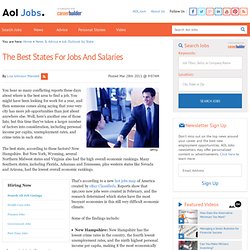 The Best States for Jobs and Salaries
You hear so many conflicting reports these days about where is the best area to find a job. You might have been looking for work for a year, and then someone comes along saying that your very city has more job opportunities than just about anywhere else. Well, here's another one of those lists; but this time they've taken a larger number of factors into consideration, including personal income per capita, unemployment rates, and crime rates in each state.
Sample Cover Letters and Job Search Correspondence For the Graduate School of Education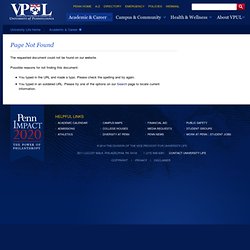 How To Sell A 4-Door Ford Focus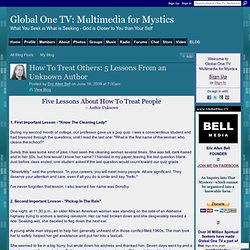 Five Lessons About How To Treat People -- Author Unknown 1. First Important Lesson - "Know The Cleaning Lady"
Column by Janine Popick, Inc.com " Female CEOs " August 20, 2009 I'll admit it, I love watching any TV show with Gordon Ramsay in it, but "Ramsay's Kitchen Nightmares" is my current favorite.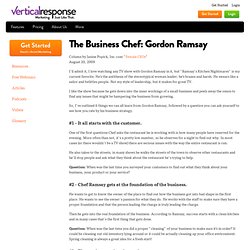 A 'pomodoro' kitchen timer, after which the method is named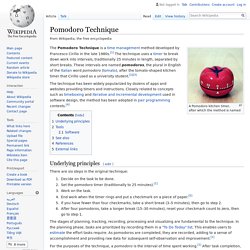 Your Brand is Everything You Do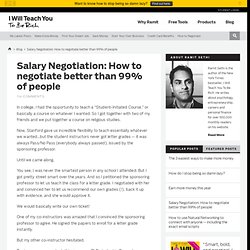 In college, I had the opportunity to teach a "Student-Initiated Course," or basically a course on whatever I wanted. So I got together with two of my friends and we put together a course on religious studies.
post written by: Marc Email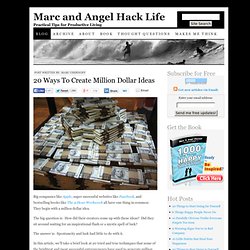 20 Ways To Create Million Dollar Ideas
Young companies have small margins for error. Mistakes made early on can sink a company before its gets off the ground. Below is a list of 10 common mistakes made by young, small companies.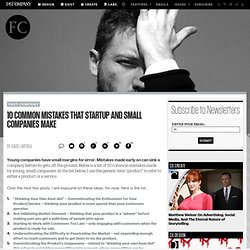 Leadership Lessons from the Saddle - Nancy Koehn - HBS Faculty
by Nancy Koehn | 9:30 AM May 3, 2011