Rage Comics and Troll
Rage Comics. Dan Awesome's Rage Maker. Rage Comics. Most Upvoted 243 votes This 78-Year-Old Granny Has the Reaction to Roller Coasters We Can All Relate to 188 votes What on Earth is Tomodachi Life?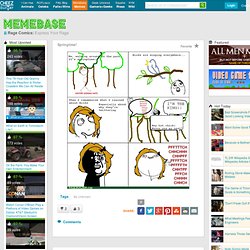 173 votes. Just for Fun! Memebase: Rage Comics, Forever Alone, Y U No Guy, Troll Face, Foul Bachelor Frog.
---