Media reception
NOS Headlines - What's in the box? - Nieuws
NOS Headlines - What's in the box?
DeWereldDraait Door: Tim Smit en Tim Oliehoek:
CAMPUSTV - Voor studenten, door studenten
Voxlog: Nijmeegs filmpje sensatie op Youtube
Beerekamp Amateurs bestaan niet
Een halve eeuw geleden maakte de 12-jarige Steven Spielberg zijn eerste korte film, een western getiteld The Last Gun.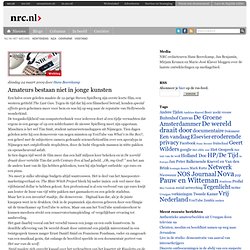 NRC Next sensationele special effects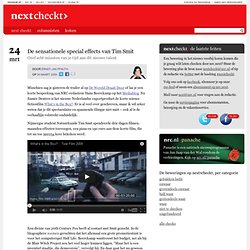 Misschien zag je gisteren de trailer al op De Wereld Draait Door of las je een korte bespreking van NRC-redacteur Hans Beerekamp op het Mediablog.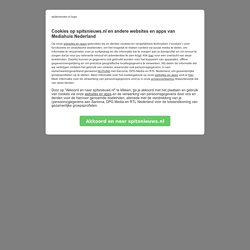 Held op YouTube
Wijzigingen in de Telecommunicatiewet maken dat iedere website de verplichting heeft te informeren over het gebruik van cookies. Ook dient toestemming gevraagd te worden voor het specifieke gebruik van cookies. We beseffen dat dit lastig en zelfs klantonvriendelijk kan overkomen. Bij voorbaat onze excuses hiervoor.
Dumpert - What's In The Box?
RTL nieuws: Hollywood-interesse voor
Updated, Mystery Evolves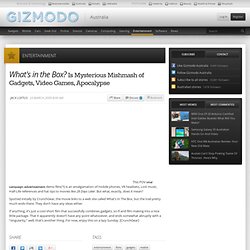 This POV viral campaign advertisement demo film(?!) is an amalgamation of mobile phones, VR headsets, Lost music, Half-Life references and hat tips to movies like 28 Days Later.
GIZMODO Mysterious Mishmash
Is There Half-Life In The Box? - Half-life - Kotaku
Rock,Paper, Shotgun What's In What'sInTheBox?
By John Walker on March 18th, 2009 at 1:35 pm.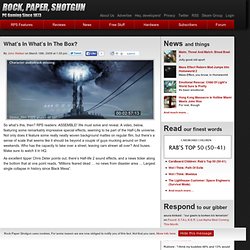 Le Buzz de What's in the box: La grande enigme | Marketing 2.0 -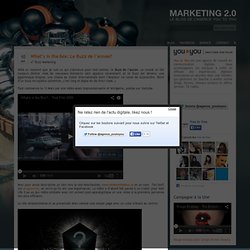 Voilà un moment que je suis ce qui s'annonce pour moi comme: le Buzz de l'année.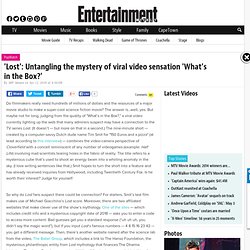 Do filmmakers really need hundreds of millions of dollars and the resources of a major movie studio to make a super-cool science fiction movie?
'Lost': Untangling the mystery of viral video sensation 'What's
La petite boîte qui agite le net
engadged: 影片:當地球停止轉動 - 變形金剛篇 (誤)
Gangenstelsel onder de RU