Institutes platforms websites journals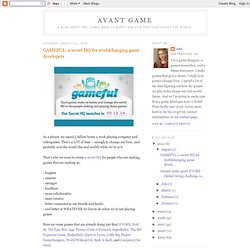 As a planet, we spend 3 billion hours a week playing computer and videogames. That's a LOT of time -- enough to change our lives, and probably save the world (the real world) while we're at it.
Avant Game: GAMEFUL: a secret HQ for worldchanging game developers
As a planet, we spend 3 billion hours a week playing computer and videogames.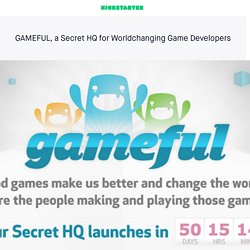 GAMEFUL, a Secret HQ for Worldchanging Game Developers by Jane McGonigal
MITcompar ative Media Studies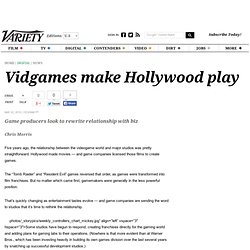 Vidgames make Hollywood play - Entertainment News, Technology Ne
Five years ago, the relationship between the videogame world and major studios was pretty straightforward. Hollywood made movies — and game companies licensed those films to create games. The "Tomb Raider" and "Resident Evil" games reversed that order, as games were transformed into film franchises. But no matter which came first, gamemakers were generally in the less powerful position. That's quickly changing as entertainment tastes evolve — and game companies are sending the word to studios that it's time to rethink the relationship. Some studios have begun to respond, creating franchises directly for the gaming world and adding plans for gaming labs to their operations.
Gamefonds
HKU Games en Interactie Utrecht
Int: Game Architecture and Design | NHTV Breda
NHTV Breda (NHTV) on Twitter
CAMP LOST introductie periode
Classeur : Camp Lost 09
NHTV Sibeliuslaan :: Breda, Noord-Brabant
QANTM College Amsterdam: Education in 3D, Game Design and Game Development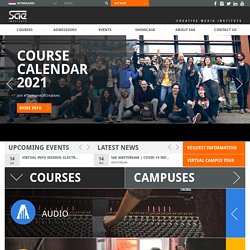 The first year of the Interactive Animation program is a full-time course designed to prepare graduates for a job in the industry of games development or 3D production.
Generationnext -about-
Generationnext -opleidingen-
IGAD.nl
mADE NHTV | Research people
New Media & Digital Culture at the University of Utrecht
STT Toekomstverkenning Serious Gaming group
Location: Castrum Peregrini, Herengracht 401 (entrance at Beulingstraat) Free entrance Gerrit Rietveld Academie Awards 2012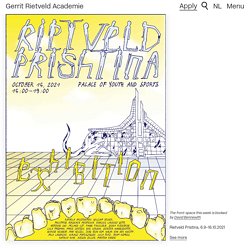 Gerrit Rietveld Academie
Y.1 YDOT1 - An Event with the name of Yariv Alter Fin
Niels t Hooft - games expert
nielsthooft on Twitter
Jodi http://wwwwwwwww.jodi.org
Ine Poppe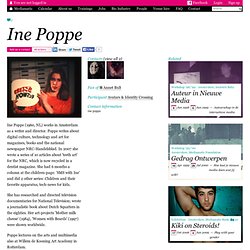 Ine Poppe (1960, NL) works in Amsterdam as a writer and director. Poppe writes about digital culture, technology and art for magazines, books and the national newspaper NRC-Handelsblad.
Ine Poppe (Popsel) on Twitter
TALE OF TALES
taleoftales on Twitter
Not games .org
Dutch Game Garden
dutchgamegarden on Twitter
DevClub DutchGameGarden - Ning platform
FourceLabs Utrecht
FourceLabs on Twitter
OneBigGame
OneBigGame on Twitter