Best of Today (8/5)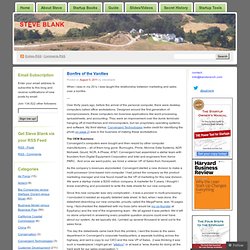 Bonfire of the Vanities
When I was in my 20's, I was taught the relationship between marketing and sales over a bonfire. Over thirty years ago, before the arrival of the personal computer, there were desktop computers called office workstations. Designed around the first generation of microprocessors, these computers ran business applications like word processing, spreadsheets, and accounting.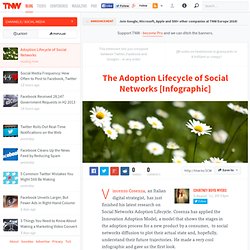 The Adoption Lifecycle of Social Networks [Infographic] - TNW Social Media
Vincenzo Cosenza , an Italian digital strategist, has just finished his latest research on Social Networks Adoption Lifecycle.
A handful of Internet service providers (ISPs) in the U.S. are redirecting search traffic around specific keywords to brands' websites, presumably for affiliate marketing revenue. A study released today by a UC Berkeley research group revealed that for some Internet users on some ISPs, using a search engine and typing in a word such as "apple" or "bloomingdales" would redirect the user to websites for Apple or Bloomingdale's rather than to a page or search results about the keyword in question.
Why ISPs are hijacking your search traffic & how they profit from it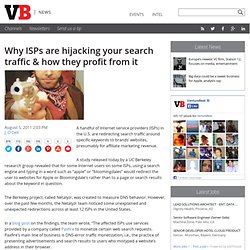 Extending our Reach: Many Layers of User Sovereignty | Mitchell
Today we access the Internet in many ways, with phones and tablets and new devices becoming more prevalent.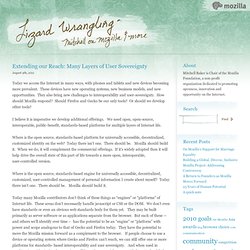 Beware the hackers who take over your Gmail account | Money
Here at Guardian Money we've seen pretty much every scam email going.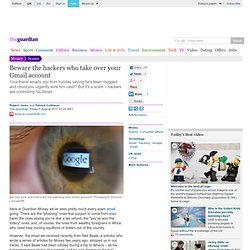 Why Facebook and Google's Concept of 'Real Names' Is Revolutionary - Alexis Madrigal - Technology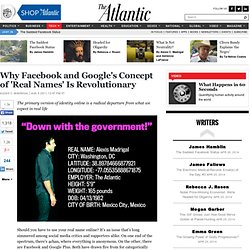 The primary version of identity online is a radical departure from what we expect in real life Should you have to use your real name online?
The Problem With Virtual Goods - Betable
Making a business out of a game is hard work.
Broken Lotteries | Wired Science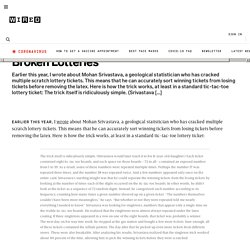 Earlier this year, I wrote about Mohan Srivastava, a geological statistician who has cracked multiple scratch lottery tickets. This means that he can accurately sort winning tickets from losing tickets before removing the latex. Here is how the trick works, at least in a standard tic-tac-toe lottery ticket: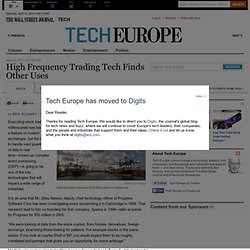 By Ben Rooney AFP/Getty Images Real-time data could save $100,000 a vessel in wasted fuel
High Frequency Trading Tech Finds Other Uses - Tech Europe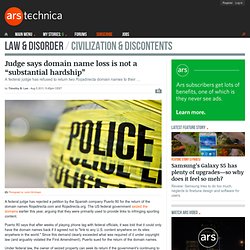 A federal judge has rejected a petition by the Spanish company Puerto 80 for the return of the domain names Rojadirecta.com and Rojadirecta.org.
Judge says domain name loss is not a "substantial hardship"