Best of the Day (7/6)
Posted: May 7th, 2011 | Author: Alex | Filed under: learning | 64 Comments »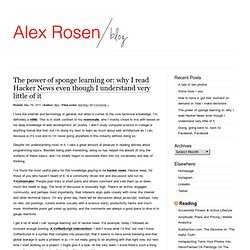 Alex Rosen » Blog Archive » The power of sponge learning or: why I read Hacker News even though I understand very little of it - Aurora
Microsoft has offered to give the University of Nebraska $250,000 dollars to make the switch from IBM Lotus Notes to a much more feature-rich Office 365, which offers newer technology, greater flexibility, and operational savings. Microsoft did this in hopes that the University would not make the transition over to Google Apps. The university plans to move all students and faculty to Office 365 within the next 12 to 18 months.
Microsoft Pays University $250,000 To Adopt Office 365 | WinBeta - Aurora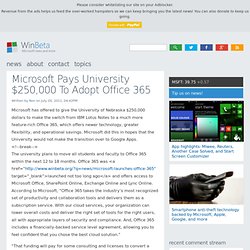 So was the Twitter Town Hall better than a regular one? — Tech News and Analysis (Build 20110615151330)
The Obama administration, which has already had a live YouTube Q&A session and a Facebook "town hall," upped the ante with a Twitter version on Wednesday, an hour-long session hosted by Twitter co-founder and chairman Jack Dorsey and held at the White House.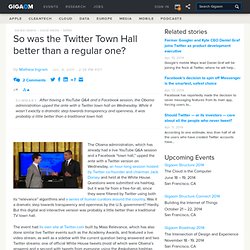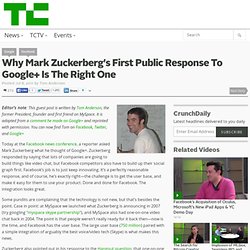 Editor's note : This guest post is written by Tom Anderson , the former President, founder and first friend on MySpace.
Why Mark Zuckerberg's First Public Response To Google+ Is The Right One (Build 20110615151330)
The Post-PC era will be a multi-platform era | asymco (Build 20110615151330)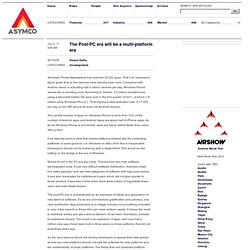 Windows Phone Marketplace has reached 25,000 apps.
Apple device security flaws revealed by German watchdog | Technology | guardian.co.uk (Build 20110615151330)
iPhones are among the Apple devices vulnerable to the software vulnerability reported in Germany. Photograph: Shannon Stapleton/Reuters The software running Apple 's iPhones, iPads and the iPod Touch has "critical weaknesses" that could be used by criminals to gain access to confidential data on the devices, Germany's IT security agency has warned.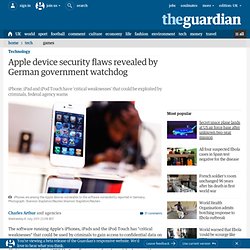 Call Your Friends Right From Facebook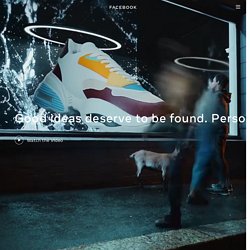 Over the last year, the messages team has been working to make it easier to have one on one conversations with your friends. In November, we launched the new messages , which brings together your chats, texts, emails and messages all in one place. Today I'm excited to introduce video calling and other improvements to chat.
Do Consumers Really Want Video Calling?
One of the questions I had when I broke the news last week about the Facebook/Skype partnership: Would group video chat be part of the product, and if so would it be free? The answer is no , there's no group chat.
Facebook Video Chat v. Google Hangouts: It's No Contest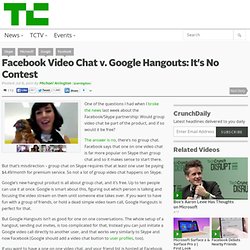 Computational science: ...Error : Nature News
How Lisa Bettany went from struggling photographer to app evangelist.
Camera+: An Apps to Riches Story (Build 20110615151330)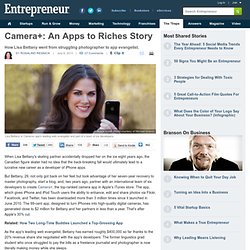 Who owns your social graph — you or Facebook?
Facebook's control over the information in your social graph is in the news again.