Potatoes
Homemade Potato Gnocchi: Rich flavour on a budget!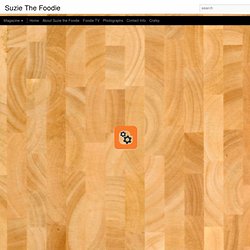 Over a year ago I did a tutorial on gnocchi but I just wanted to go over it again. I had some potatoes that were on their way to the compost any day so I wanted to use them up and make a special treat for Reg while on holidays. Is there any better comfort food? I doubt it! This time I used a Food Network Kitchens recipe for very basic gnocchi.
garlic roasted potato + cos lettuce salad with ricotta dressing
Given my heritage I was practically born with a leg of lamb in my hand. There comes a time in every Australian-born ethnic girl's life however where she must say NO to the cascading beef and spend a few days strictly vegetarian for the well-being of the universe. This vegetarian stint begins TODAY. Subtle hints of garlic embedded in soft potato beside fresh, crunchy cos and a citrusy creamy dressing; what you are about to experience is delicious, healthy and just… AAHHHHH.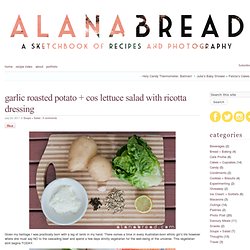 For KSG, who is dying for pomme frites. On free Saturdays that are not packed with activities, I like to take Son and Daughters to our local farmers market for some browsing and eating. Mostly I encourage Son and Daughters to taste the different seasonal fruits and to enjoy them in all of their glory. Daughter #1 is extremely adventurous and is willing to try (LOVES to try) all variety of samples, including baked goods and more unusual fare. Daughter #2 is far more cautious and wants to try things she recognizes, but only if I give it to her.
Roasted Fingerling Potatoes with Dipping Sauces: Inspiration at the market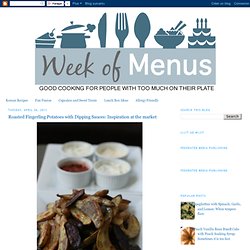 Recipe: Accordion Potatoes
It has been brought to my attention that I have been writing a bit too much about chocolate .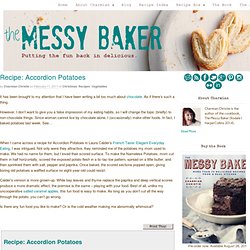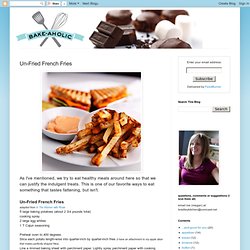 As I've mentioned, we try to eat healthy meals around here so that we can justify the indulgent treats. This is one of our favorite ways to eat something that tastes fattening, but isn't. Un-Fried French Fries adapted from In The Kitchen with Rosie 5 large baking potatoes (about 2 3/4 pounds total) cooking spray 2 large egg whites 1 T Cajun seasoning Preheat oven to 400 degrees. Slice each potato length-wise into quarter-inch by quarter-inch fries (I have an attachment to my apple slicer that makes perfectly shaped fries).
Un-Fried French Fries
Baked Taco Potato Chips: Guilt-Free Superbowl Snacking | The Family Kitchen
So you set a handful of New Year's resolutions and now you have to limit your snacks to raw celery and V8 juice? No way! There's a slew full of awesome eating opportunities coming up this month — from game day Superbowl snacking to Academy Awards parties — and you should be able to dip into something wickedly delicious, without feeling guilty about it. That's where these crispy Baked Taco Potato Chips come in. Fresh potatoes are sliced thin, lightly coated in olive oil, then baked in an uber-hot oven, coated with a light sprinkling of taco seasoning, then served warm with this incredible, creamy avocado dip. It's such a ridiculously simple recipe, but it's gosh danged good.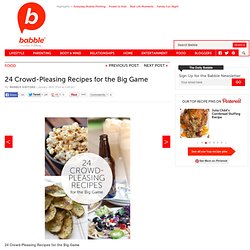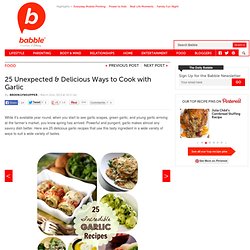 You want french fries. You know you do. But it's the first week of January, and you're trying to be really good with what you eat. So, you turn down any fast food offerings that whisper sweet nothings to your tastebuds and tie a chastity ring around your lips. Goodness gracious, whatever are you making such a fuss for?
Potatoes Vesuvio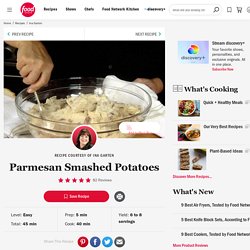 Parmesan Smashed Potatoes Recipe : Ina Garten
Ingredients 3 pounds red potatoes, unpeeled 1 tablespoon kosher salt plus 2 teaspoons 1 1/2 cups half-and-half 1/4 pound (1 stick) unsalted butter 1/2 cup sour cream 1/2 cup freshly grated Parmesan 1/2 teaspoon freshly ground black pepper Directions Place the potatoes and 1 tablespoon of salt in a 4-quart saucepan with cold water to cover.
Garlic mashed potatoes, how do I love thee? Let me count the ways. One forkful, two forkfuls, three forkfuls… sorry, none left for you!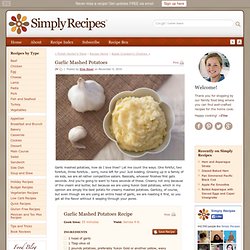 Garlic Mashed Potatoes Recipe
Smashed Parmesan Potatoes Recipe : Giada De Laurentiis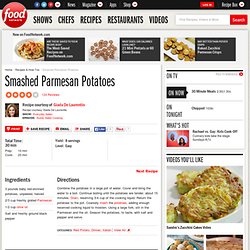 Ingredients 3 pounds baby red-skinned potatoes, unpeeled, halved 2/3 cup freshly grated Parmesan 1/2 cup olive oil Salt and freshly ground black pepper Directions Combine the potatoes in a large pot of water. Cover and bring the water to a boil.
Garlic Mashed Potatoes Recipe : Paula Deen
Ingredients 2 pounds Yukon gold potatoes, peeled and cubed 1 cup milk 1 1/2 tablespoons chopped garlic (about 3 cloves) 6 tablespoons unsalted butter 1 1/2 teaspoons salt Freshly ground black pepper Directions
Smoky Cheese Fries Recipe : Rachael Ray
Baked Potato Skins Recipe
Applebee's Garlic Mashed Potatoes Copycat) Recipe - Food.com - 101299
Ingredients 2 1/2 pounds fingerling potatoes , unpeeled Kosher salt For the Aioli:
Fingerling Potatoes with Aioli Recipe : Ina Garten
Hot Potato Chips with Blue Cheese Sauce Recipe : Bobby Flay
Ingredients Blue Cheese Sauce: 2 1/4 cups whole milk 2 tablespoons unsalted butter 1 small Spanish onion , finely chopped 2 tablespoons all-purpose flour 1/4 teaspoon kosher salt Pinch cayenne pepper 1/2 pound crumbled blue cheese Homemade Potato Chips , recipe follows, or good-quality store-bought potato chips Directions
Herbed New Potatoes Recipe
Ingredients 3 pounds boiling potatoes, peeled Kosher salt 1 1/2 cups milk 6 tablespoons unsalted butter 1/2 cup sour cream 1/2 teaspoon freshly ground black pepper Directions Cut the potatoes into 1-inch cubes and place them in a large pot. Cover the potatoes with cold water and add enough salt so the water tastes quite salty.
Sour Cream Mashed Potatoes Recipe : Ina Garten
Southern BC is currently going through a cold front - we had our first snow a few days ago and it's been severely windy and cold since. I don't mind the cold but that wind! Straight to the bones.
Potato Chowder
Sweet Potato Oven Fries With Avocado Dip Recipe
PARMESAN GARLIC ROASTED POTATOES