WEBDOC
Crazy Glue on Vimeo
A few months ago, the term cassette tape was taken out of the Oxford English Dictionary. (!!!)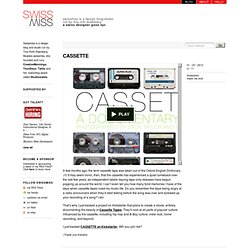 CASSETTE
One Millionth Tower
I've been thinking a little about participation, brought on by watching Life in a Day , the YouTube documentary directed by Kevin MacDonald and made from clips from people around the world of what they did on 24 July, 2010. The whole film was recently made freely available on YouTube, and it got me thinking about meaningful participation; what it means for the artist, organisation or company who make the project, what it means for participants, and what it means for those of us who watch or consume the result.
Life in a Day | Dentsu London
Life in a Day : disponible sur YouTube
Souvenez-vous, c'était en juillet 2010. YouTube lançait son projet "Life in a Day" : produire un film à partir de vidéos d'amateurs, dans lesquelles ceux-ci avaient alors l'opportunité de partager et de faire découvrir des moments de leur vie avec le reste du monde.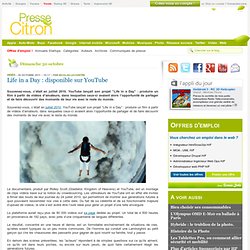 gallery.mailchimp.com/d5399c931862053ad4a916324/files/17_10_61_DP
-{ RaspouTeam }-
Flash - Iranian Stories
Mozilla Firefox
ARTE New York Minute's videos on Vimeo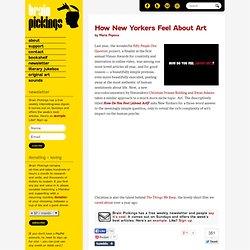 How New Yorkers Feel About Art
by Maria Popova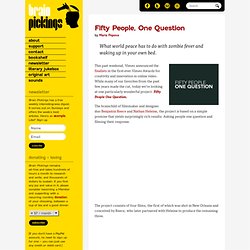 Fifty People, One Question
by Maria Popova