WEBDOC
Crazy Glue on Vimeo
CASSETTE
One Millionth Tower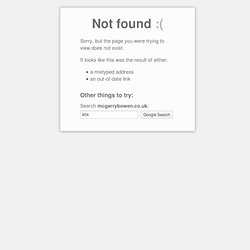 In 2002, mcgarrybowen was founded by three partners who held top leadership positions at some of the world's most accomplished advertising agencies. They founded mcgarrybowen on the belief that the agency should exist to serve clients, build brands, and grow businesses. Less than a decade later, their determination to hold true to this founding belief led mcgarrybowen to be named Agency of the Year by Advertising Age in 2009, and again by both Advertising Age and Adweek in 2011.
Life in a Day | Dentsu London
Life in a Day : disponible sur YouTube
Souvenez-vous, c'était en juillet 2010. YouTube lançait son projet "Life in a Day" : produire un film à partir de vidéos d'amateurs, dans lesquelles ceux-ci avaient alors l'opportunité de partager et de faire découvrir des moments de leur vie avec le reste du monde.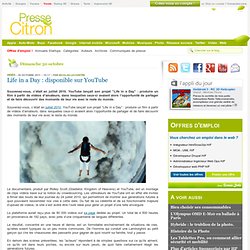 gallery.mailchimp.com/d5399c931862053ad4a916324/files/17_10_61_DP
-{ RaspouTeam }-
Flash - Iranian Stories
Mozilla Firefox
ARTE New York Minute's videos on Vimeo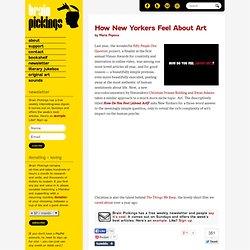 How New Yorkers Feel About Art
by Maria Popova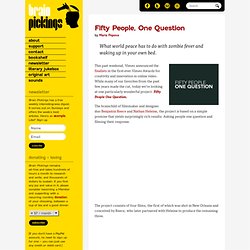 Fifty People, One Question
by Maria Popova