SOCIAL
The term "social media" is way overused — I.M.H.O. — Medium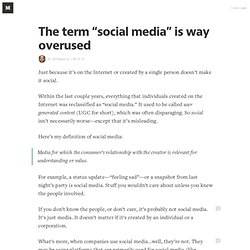 Just because it's on the Internet or created by a single person doesn't make it social.
A Generation's Facebook State of Mind - Digits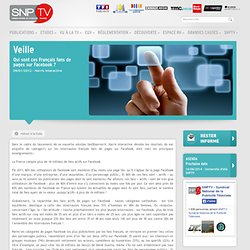 Dans le cadre du lancement de sa nouvelle solution fanObserver®, Harris Interactive dévoile les résultats de son enquête de cadrage(1) sur les internautes français fans de pages sur Facebook, dont voici les principaux enseignements :
Les veilles : Toute l'actualité de la pub TV et de la TV surveillée pour vous par le SNPTV - Syndicat National de la Publicité Télévisée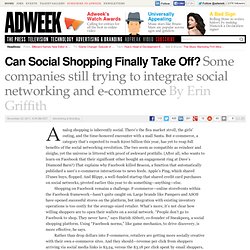 Can Social Shopping Finally Take Off?
Analog shopping is inherently social.
Medias sociaux retour vers le futur
DIGIDAY:DAILY - The End of the Social Media Era
What The Fuck Is My Social Media Strategy?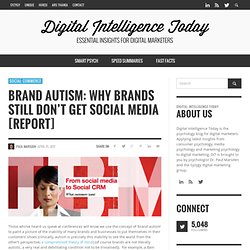 Brand Autism: Why Brands Still Don't Get Social Media [Report
Those who've heard us speak at conferences will know we use the concept of 'brand autism' to paint a picture of the inability of many brands and businesses to put themselves in their customers' shoes (clinically, autism is precisely this inability to see the world from the other's perspective, a compromised theory of mind) (of course brands are not literally autistic, a very real and debilitating condition not to be trivialised)). For example, a Bain research study found that 70% of CEOs believe their business delivers a superior customer experience, only 7% of their customers agree.
unnamed pearl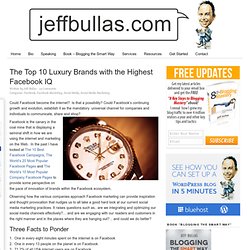 Could Facebook become the internet?
Quelles marques de luxe ont les plus gros "QI Facebook"?
Annoncer ici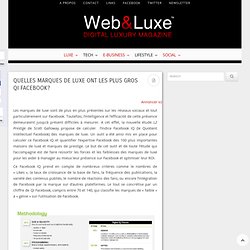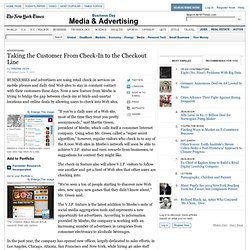 Meebo Rolls Out Web Site Check-Ins - Advertising
"If you're a daily user of a Web site, most of the time they treat you pretty anonymously," said Martin Green, president of Meebo, which calls itself a consumer Internet company. Using what Mr. Green called a "super secret algorithm," however, regular visitors who check in to any of the 8,000 Web sites in Meebo's network will soon be able to achieve V.I.P. status and earn rewards from businesses, or suggestions for content they might like.
What's the ROI of your mother? Une présentation sur le ROI dans les...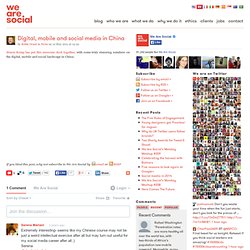 Digital, mobile and social media in China / we are social
Hello, we are social. We're a global conversation agency, with offices in London, New York, Paris, Milan, Munich, Singapore, Sydney & São Paulo.
GBE03391USEN.PDF (Objet application/pdf)