Google
api-javascript-client - Google APIs Client Library for JavaScript - Google Project Hosting - Vimperator
Unofficial Google Advanced Search - Vimperator
The JWebNet.net main page > Unofficial Google Advanced Search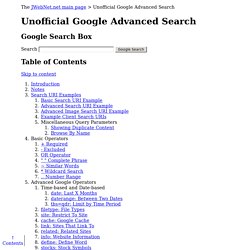 SPDY: What I Like About You.
I've been working on implementing SPDY as an experiment in Firefox lately. We'll have to see how it plays out, but so far I really like it. Development and benchmarking is still a work in progress, though interop seems to be complete.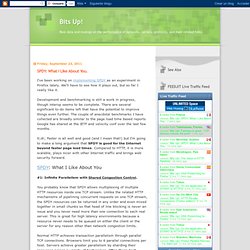 Paul Irish - Google+ - Two great talks on web performance & mobile, covering…
I/O 2011
Introduction - Google Storage for Developers - Google Code
Google Cloud Storage is an Internet service to store data in Google's cloud. Google Cloud Storage allows world-wide storing and retrieval of any amount of data and at any time. It provides a simple programming interface which enables developers to take advantage of Google's own reliable and fast networking infrastructure to perform data operations in a secure and cost effective manner. If expansion needs arise, developers can benefit from the scalability provided by Google's infrastructure. Google Cloud Storage enables application developers to store their data on Google's infrastructure with very high reliability, performance and availability.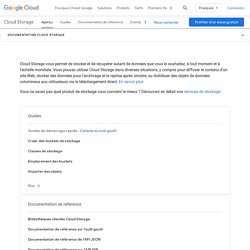 This document provides the background information you need to use the Google APIs Discovery Service. Contents Introduction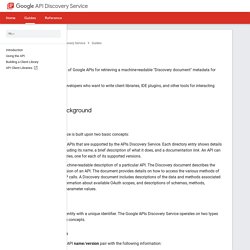 Getting Started - Google APIs Discovery Service - Google Code
NaCl; Has Native Client been sweet of too salty?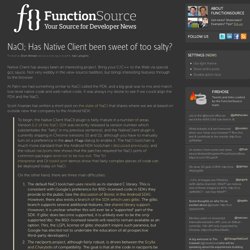 NaCl; Has Native Client been sweet of too salty? Posted by Dion Almaer about a year ago on c++ nacl plugins
NOTE: Traceur has moved to GitHub: https://github.com/google/traceur-compiler
traceur-compiler - Google's vehicle for Javascript Language Design Experimentation