News
The Times | UK News, World News and Opinion. Economist's View. Jim Rogers Blog. Nouriel Roubini Blog. Liberty Street Economics. IPCC - Intergovernmental Panel on Climate Change. China Law Blog : China Law for Business. Economics Information and Economics News - Forbes.com. Economy. Peter Schiff Blog. The Pew Economic Policy Group | Financial Reform Project. FINANCIAL POLICY FORUM -- Derivatives Study Center. Special Policy Briefs. SPB 30: Hedge Funds: Response to Deregulation PDF version Randall Dodd, December 21, 2006.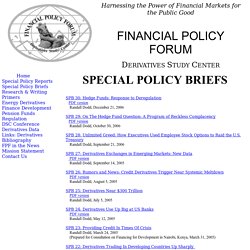 Research & Writing. Recent articles on the financial crisis Opaque Trades Finance & Development, March 2010 Randall Dodd Overhauling The System.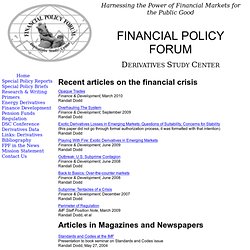 Economics and Politics by Paul Krugman - The Conscience of a Liberal. The Economist - World News, Politics, Economics, Business & Finance.
---